Clothed in natural beauty and charm, the Texas Hill Country offers great vacation getaways and a great place to spend a winter season. From San Antonio to Rocksprings, Leakey to Austin, the hills are alive with magic and magnetism in Central Texas!
From the autumn color of the maple leaf to its picturesque bubbling rivers that wind gently through hills and canyons of splendid beauty, the famed Texas Hill Country offers more color and natural wonder than most places in the United States.
And Texans from just about everywhere have discovered it is a wonderful place to call "home away from home" each year.
Ranging in elevation from about 1,000-feet up to around 2,600-feet, the wide area of Central Texas known as the Hill Country encompasses many thousand square miles of rugged but bountiful landscape full of flowing streams and rivers and is noted for its abundant natural wildlife. With an average winter low temperature above freezing and day time temperatures reaching the comfortable 60s, the climate offers a great retreat from the harsh winters of the Midwest and northern states of the U.S.
With cities and communities like Kerrville, Fredericksburg, Blanco, Bandera, Marble Falls, New Braunfels, San Marcos, and Utopia, the Texas Hill Country offers variety and great amenities to visitors and part time residents. With state parks, natural areas, wildlife retreats and abundant lakes and rivers scattered throughout the region, it's no wonder it is a favorite of travelers regardless the season. The Texas Highland Lakes, a series of Hill Country reservoirs near Austin, provide fabulous lake and resort activities in a beautiful setting and are central to the metropolitan hubs of Austin and San Antonio.
For those that prefer a more rural setting, Bandera, Brady and Fredericksburg provide both charm and an outstanding mild winter climate.
Fredericksburg
Fredericksburg is a Texas community that has long been a popular destination of Texans living in bigger cities wanting to escape for a weekend to a place where history and beauty combine with European culture and architecture to create a unique environment and an enjoyable experience for the entire family.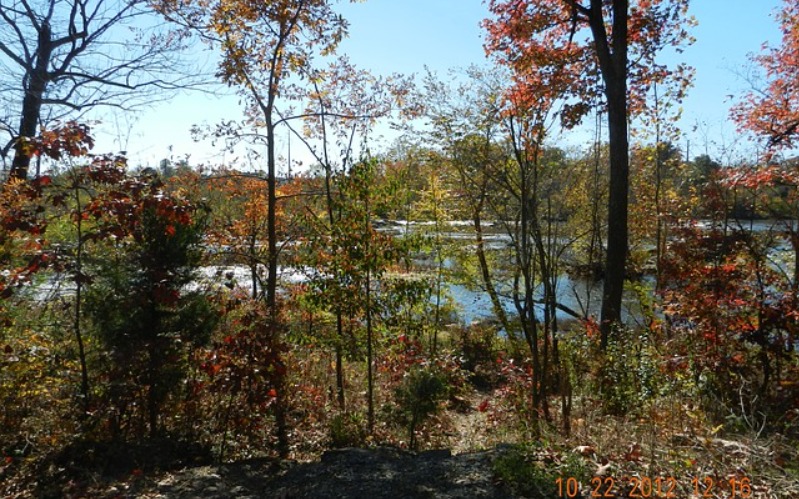 Known for its Old World charm, Fredericksburg is full of Sunday Houses, peach stands and stoic churches that set it apart from just about any other city in America. Here it was that 19th century European settlers from Germany met with the wild and often unfriendly Comanche, successfully reaching unusual terms for a treaty and establishing a town (burg) and a profitable agriculture-oriented community in the midst of the Texas frontier.
They brought with them their master skills of woodworking, cabinet making, farming. organ making, blacksmithing and beer brewing. They constructed ornate buildings, developed a tight-knit society and are noted for the only 'white' settlers to ever reach and keep a treaty with the Comanche.
Wimberley
Hidden by beautiful hills and surrounded by clear water streams and rivers, Wimberley is an ideal getaway for those seeking paradise in the Texas Hill Country.
Just a little more than 45 minutes from Austin and an hour away from San Antonio, the Hill Country community of Wimberley is about as close to Heaven as you can get in Texas without leaving the ground.
A year round recreational area, Wimberley is home to retirees and resort owners, with plenty of lodges, bed & breakfast inns, art shops and enough charm to choke a Klingon. But the community's greatest appeal is the art work that Mother nature has made of the countryside.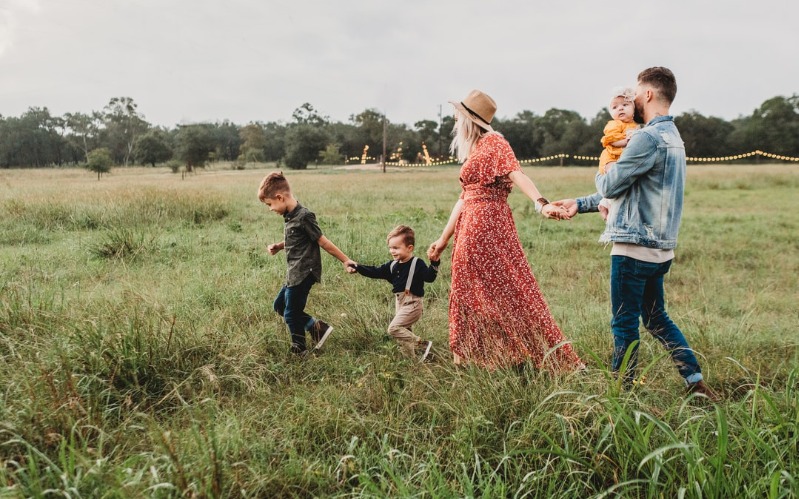 The Blanco River and Cypress Creek, and other streams that make up the natural watershed surrounding Wimberley, often pool around giant cypress trees, offering plentiful shade and the cool running artisan water that springs out of the ground in a million places.
Wimberley has all the things that make Texas towns so appealing – the shady Town Square, the old swimming hole. But proximity to Austin also makes it a laid-back artists' town, and a couple of dozen galleries and studios showcase the works of resident painters, sculptors, and photographers. You can also find good deals on antiques and crafts on Wimberley's Market Day, held on the first Saturday of every month.
All throughout the region you'll find abundant river lodges and guest resorts offering a host of services for those that wish to roost for a few days of relaxation and renewal. And shopping on the square is an experience you really can't afford to miss. You'll find all types of unique items available that can cost you either a lot or a little.
And don't forget to bring along your appetite. There's a good selection of quality eateries perfect for breakfast, lunch or dinner. After hours you can party at a classic Texas roadhouse, appropriately titled the Devil's Backbone Tavern.
Many rural towns had outdoor theatres years ago. Wimberley still has one. The Corral Theatre features first run movies every Friday and Saturday night from Memorial Day through Labor Day. But don't bring your car, though you are invited to bring your own chair.
Kerrville
Kerrville is a Texas Hill Country paradise. The accommodations are first-rate, the scenery is majestic and the people are friendly. What more you could you ask for in the Heart of the Texas Hill Country?
Located in the heart of the Texas Hill Country, where sparkling spring fed creeks meander through the rugged terrain and rolling hills of the Guadalupe River Valley, the community is rich in history and a heritage.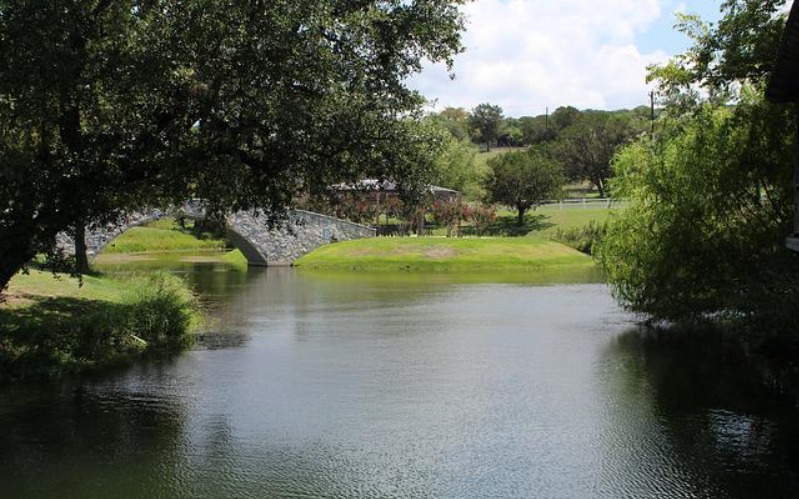 Often described as mystical, the Hill Country of Texas is a geographic area encompassing some 10,000 square miles of rugged beauty along the Balcones Escarpment in south-central Texas. Kerrville is near its center.
Kerrville's Cowboy Artists of America Museum has earned a reputation as one of the nation's outstanding Western art repositories. The facility provides visitors with the opportunity to retrace the history of the West.
Scott Schreiner Municipal Golf Course, which underwent $1.8 million in renovations in 1999, re-opened in January 2000. Nationally recognized golf course architect and Kerrville resident Joe Finger.
One of the oldest multi-discipline arts centers in the United States is located near Kerrville. The Hill Country Arts Foundation, a nonprofit organization, is dedicated to sustaining a center for the visual and performing arts. The foundation has two main focuses: the Duncan-McAshan Visual Arts Center and the Smith-Ritch Point Theatre.
Kerrville-Schreiner Park is a 517.2-acre city park area along the Guadalupe River, located three miles southeast of Kerrville in Kerr County. Activities include boating, fishing, picnicking, camping, swimming, hiking, bird watching, walking and cycling.
Canyon Lake
The "Water Recreation Capital of Texas", Canyon Lake, is located just forty miles north of San Antonio, 50 miles from Austin, and twenty minutes from New Braunfels, and offers beautiful Hill Country scenery and a massive lake that encompasses nearly 80 miles of shoreline and 8,300 acres of water, surrounded by tree covered hills and vacation and residential developments to fit everyone.
There are five communities located around the shores of Canyon Lake. On the north side, there are Hancock and Canyon City. The Canyon Lake Marina is located on the north shore in the Canyon Park in Hancock. Two Yacht Clubs are also located on the lake. The communities of Startzville, Sattler, and Spring Branch also surround the lake area.
Canyon Lake, and its primary water source, the Guadalupe River, are famous statewide as the perfect recreation area getaway, offering plenty of family adventures including camping, RVing, water-skiing, fishing, boating, parasailing, and jet skiing. Development around the lake offers lodging, ample restaurants, prime vacation/residential property, water activities and a great place to land for a Winter Texan season.
Centrally located, Canyon Lake is perfect for "Day Trips" to Gruene, New Braunfels, San Antonio, Fredericksburg and Wimberley. Or visit one of our local vineyards for an afternoon of wine tasting.
Residents and tourists supported a variety of new businesses and service industries that transformed the former farm and ranch communities of Sattler and Startzville into thriving commercial centers and occasioned the new town of Canyon City.
A visit to this spectacular area, whether for a weekend or a winter season, will provide you the ultimate Hill Country adventure. You'll find the people friendly, the area beautiful and the lake one of the best in Texas. Enjoy Canyon Lake!
New Braunfels
New Braunfels in the heart of the Texas Hill Country, is a real German settlement that still offers sausage, cold beer, a raging Oktoberfest celebration, and great German food prepared to perfection.
The Annual Wurst Fest each year celebrates the German way of life in the New World and the culture that has evolved from it. The New Braunfels Wurstfest is consistently rated as one of the top events in North America. Can't get much better than that! The Wurstfest grounds lie just inside Landa Park along the banks of the Comal River.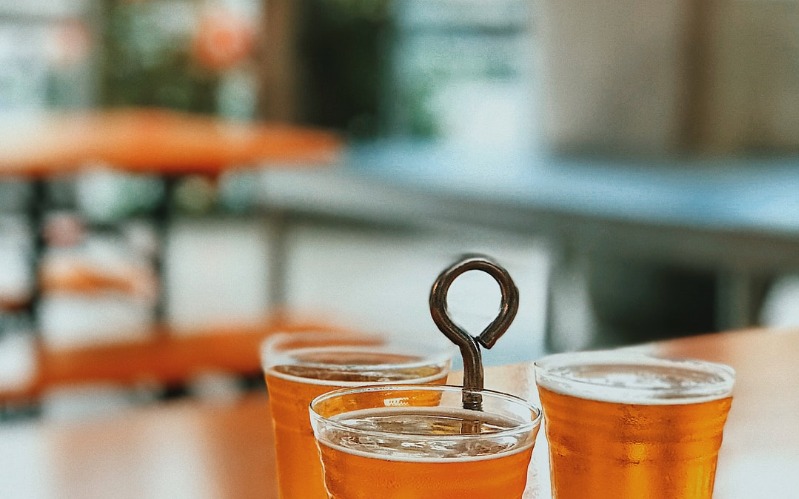 This unique celebration-rich in German Culture and full of Texas fun-is held annually, the festival always begins on the Friday before the first Monday in November.
In New Braunfels you can watch beer and sausage being made, participate in native German dances and always find a good German polka streaming through the night air on a warm summer night.
Visitors come to New Braunfels from across the world to sample the spicy sausage, scrumptious strudel, the potato pancakes and other German/Texas examples of delectable German cuisine offered across the community.
Attractions include the natural beauty and recreational opportunities offered by the Comal and Guadalupe rivers, nearby Natural Bridge Caverns (right), and the city's Landa Park.
If you plan road-tripping across the Lone Star State, make the charming German community of New Braunfels a must stop on your travel itinerary. Shop the unique shops downtown, explore a Bavarian Village, raft a day on the river, enjoy the Schlitterbahn Waterpark, dine and enjoy authentic German cuisine.
Hill Country RV Parks
Mystic Quarry Resort
13190 FM 306
Canyon Lake, TX 78133
(830) 964-3330
Our campground community sits on a large plot of land shadowed by the Texas Hill Country. It's a vibrant landscape populated by 15 tiny houses, 9 cottages, 3 tipis, 36 RV sites and 22 primitive campsites. Beyond the meandering paths of these dwellings, you can hike or bike to enjoy the natural terrain around the rock quarry, future home of our outdoor movie theatre. Some of our amenities include a General Store, dog parks, laundry facilities, best in class wifi, bathhouses, rec room, exercise room, golf cart rental, volleyball court next to pool, billards, pingpong, horseshoe pits, 2 bocce court…and flyfishing river across the road from park.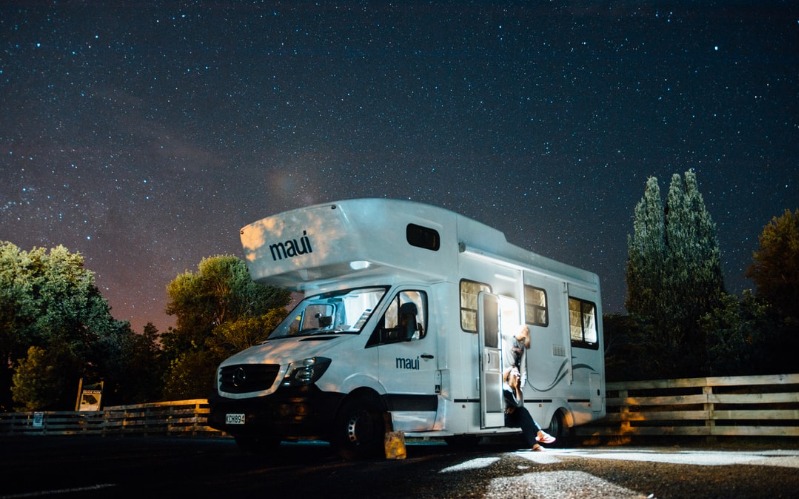 Horseshoe Bay Resort
512.788.0999
Private single RV space available on my property which is in Horseshoe Bay Resort, Texas in the Texas Hill Country. A 40′ on a concrete slab with 80% coverage by canopy amongst 100 year old oaks. Total serenity! It's pure Hill Country Bliss. It is a AAA-four diamond lakefront resort, the golf-rich, 7,000-acre paradise is just a scenic 45-mile trek west of Austin. Home to three acclaimed- and each very different Robert Trent Jones Sr. golf courses- the resort has been drawing a distinguished golfing crowd for four decades.
RV Park for sale
(210)413-7392
Perfect winter retreat or RV park for the holiday season. Also very suitable for full time RV/Mobile home/Park Model/Tiny Homes sites. There is a total of 5+- acres with 28- RV/Manufactured Home Sites for sale. 23 Septics and electric. Almost walking distance to the the county public park/lake front. Excellent views of the lake This would be an excellent retirement investment project for winter texans who want a property of their own during their winter stays and then hire a GM to manage it for them the rest of the year. Paved road all the way, no flooding on the property, nice and high up. Put your dream of making a income while you are enjoying the hill country! All other parks are full. This one has lots of room and needs a owner/manager! Room to expand also. CALL for more info Andrea 210-413-7392, Broker, Cowboy Capital Realty.
Hill Country RV Sites & Cabins
4251 County Rd. 348
Concan, TX 78538
(830) 232-5260
Fall and winter are a peaceful time of the year here on the Frio river. We invite you to come and stay with us in our RV park or in one of our rustic cabins. Enjoy a campfire, take a scenic drive in the Hill Country, watch wildlife or sit and relax on the Frio river. Our RV sites are backed to open space and have full hookups with 20/30/50 amp service, free wi-fi and direct TV. Our cabins are fully furnished for your comfort. We are pet friendly! Call our office for our low weekly & monthly rates.
Lazy L & L Campgrounds
11699 River Road
New Braunfels, TX 78231
(830) 964-3455
Situated on the beautiful Guadalupe River, 87 RV sites, serene country setting (25 acres). Free wi-fi, telephone available. Central location with surrounding attractions, as well as outstanding trout fishing. Reasonable winter rates! Pets welcome in RVs (Oct-Apr). Library, grocery, chamber, etc., within 3 miles.
Final Word
More and more Texans every year are discovering the diversity the Hill Country offers, from lake front resorts to quiet retirement parks in one of a dozen unique and historical communities that make up the region.  Named one of the best retirement regions in the nation, the Hill Country offers more than just a place to park your RV – it offers true backcountry comfort and style.
There are nearly 20 state parks and natural areas found in the Hill Country, and ample RV parks and campgrounds where one can spend the winter (or summer). The hill country is filled with incredible wildlife from the infamous white-tailed deer to exotics, eagle nesting grounds and mountain lion havens, a true mecca for naturalists and hunters alike. The hardest part is choosing which park you will call home!