Furnishing or decorating your apartment on a budget can bring on a lot of pressure and stress. However, you can turn this around by grabbing some inspiration, planning, and most importantly enjoying the whole process!
Most of the time when you move into a new apartment, some things are already included and untouchable but there a lot of renter-friendly items you can use to make it your own aesthetic!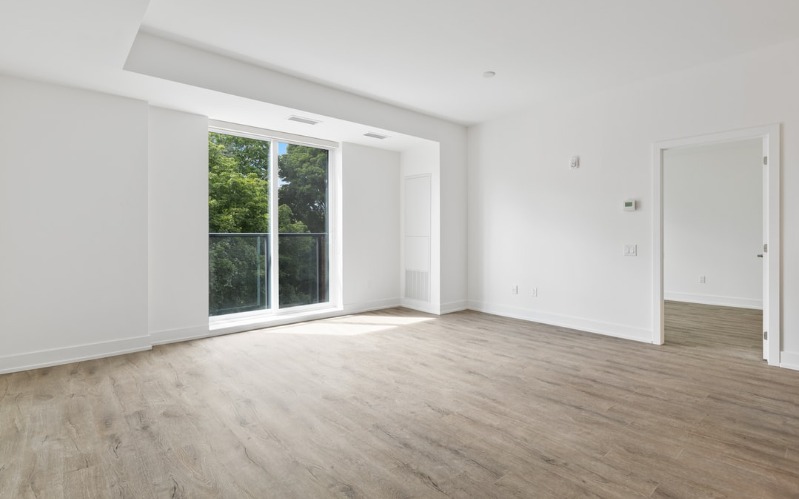 Also, landlords typically won't allow any home improvements unless you pay for them (if they're somewhat flexible). Not only this gives them an advantage when you move out, but it's also definitely worth it if you're planning on staying for a long time. It's also good to try to negotiate your rent if you're serious about making improvements!
Below are creative ways you can furnish your apartment on a budget that will make you love and enjoy living in your own space!
This post is all about how to furnish your apartment on a budget.
Furnish Apartment On A Budget | Walls
Painting Your Walls
Great paint color can make such a statement piece on your home. Choosing the one that fits your aesthetic and placement will make be crucial to make the space look brighter and more spacious. Definitely do this if you're allowed to paint the walls!
Decals
Decals are a great alternative for wallpapers when decorating your apartment! It might take longer in application but it will cost you a fraction of it! If the design you want can be easily made, you can also DIY it. You'd just need a removable/adhesive shelf liner and trace the design you want and paint away!
Wall Art
You guessed it, wall arts are a very inexpensive way to decorate your apartment on a budget! There are so many to choose from and you can even make your own artwork! Frames can also play a factor in furnishing and can make a difference when combined with the actual art.
Furnish Apartment On A Budget | Furniture
Shopping for furniture is expensive but you can think of it as an investment that is practical but looks good at the same time! You can pick any pull-out couch or loft beds that will save you space in a studio apartment.
Thrifting for items like nightstands, dining tables, accent chairs will save you a ton too so you can save up for things like a great mattress!
Furnish Apartment On A Budget  | Floor
There are peel and stick tiles or vinyls that you can use to upgrade your flooring. If this is too much work, I suggest buying great quality rugs that fit your home decor. It brings character to your space with all the different colors and textures!
Furnish Apartment On A Budget  | Windows
Window Treatments
Depending on your choice, window treatments can get expensive! However, I think there are so many designs that will give you the same look but for way less! I've used these pleated shades from Ikea and honestly can't recommend them enough! It does the job and so convenient.
Curtains
Textured and simple curtains can make your apartment look so classy! You can even put the rod all the way up to make it look like you have very high ceilings. A very small change but a huge difference!
Furnish Apartment On A Budget  | Lighting
Sometimes old apartment complexes have outdated lighting fixtures and the worst part is they usually don't allow you to change it out. If you are able to, make sure you do change it because it will make such a big difference.
You can consider having a great lamp or LED strip lights all around the house to make a statement without spending a ton on lighting! Having natural light peak through your home can make the ambiance very nice as well!
Furnish Apartment On A Budget | Accessories
Greenery or House Plants
A perfect and simple way to furnish your apartment is through house plants. It can be an artificial or real live plan depending on your take! There are many choices from Amazon, Ikea, or your local plant nursery to help you pick the best one for your needs.
Mirror
Big mirrors will make your space look big! It's an easy way to make your space look spacious and serves a purpose too. You can even DIY your own by following this viral industrial mirror on TikTok.
Pillows
Accent and fun pillowcases are a good way to decorate your couch or bed without losing so much money! This will enhance the space and you can always change it as your style changes. It can be painted, sewn, and printed, or whatever your creativity takes you!
Conclusion
These are creative ways you can furnish your apartment on a budget that can be easily done in your free time!
First Apartment Checklist | You Need to Grab When Moving Out
Are you moving out soon and need a quick first apartment checklist to make sure you got everything covered off? Or maybe you're preparing to move out in a few months and want to slowly buy things for your place? I've gathered everything you'll need in one place to make your moving way easier!
First Apartment Checklist: Kitchen
Things that you need for the kitchen definitely adds up! You don't need to buy all of them at once and can build up your collection in time, but I recommend to get started with a few things I've listed below!
Must Have: Glass And Mugs, Plates And Bowls, Dinnerware, Kitchen Utensils, Pots And Pans, Container Bowls/Jars, Dish Rack/Drying Roll Mat, Brita (Water Filter), Microwave, Cookie Sheet, Strainer, Knives, Mittens, Serving Spoon Rest
Nice to Have: Blender, Air Fryer, Instapot, Electric Hand Mixer, Baking Tools, Toaster, Contact Paper (for drawers)
Pantry Essentials:
Rice
Pasta
Seasoning (Salt, Pepper, Spices)
Sugar (Granulated, Brown)
Baking (Flour, Baking Powder, Baking Soda, and Vanilla Extract)
Cooking Oil (Vegetable, Olive, Coconut, etc.)
Vinegar (White Wine, Balsamic, etc.)
Condiments (Soy Sauce, Teriyaki Sauce, Ketchup, Mustard)
Cleaning Supplies: Swiffer, Broom and Dustpan, Dish Soap, Multipurpose Spray And Wipes, Trash Can, Trash Bags
First Apartment Checklist: Bedroom
It depends on you how much you want to spend on your bedroom! I'd say the big purchase has got to be the mattress and it just depends on your liking as this can get expensive quickly.
Must Have: Mattress, Bed, Pillows, Bedding, Duvet, Full-Length Mirror
Closet: Hangers, Bins, Laundry Hamper, Steamer/Iron, Shoe Rack
Furniture: Night Stand, Desk + Chair, Dresser
Decorations: Curtain, Salt Lamp, Plant
First Apartment Checklist: Living Space
If your apartment has space for a huge couch, I would go for a sectional with a pull out bed. I got mine from IKEA but it's so expensive! There are other ways to fill in your living room too like having a loveseat then an extra chair to match with it.
Must Have: Couch, Chairs, Coffee Table
Nice to Have: AC Unit, Heater (if apt doesn't come with it), Rug Liner, Air Purifier, Electric Vacuum
Decorations: Bookshelf, Floor Lamp, Throw Pillow, Blanket, Rug, Plant, Painting, Candles
Cleaning Supplies: Duster, Dust Pan, Lint Roller
First Apartment Checklist: Bathroom
You can personalize your bathroom too. It's good to stock up on essentials here so you never run out and make sure you stay organized to store your purchases!
Must Have: Rugs, Toiletries, Shower Curtain/Rod/Hooks, Soap Dispenser,  Storage Jars & Bins, Towels, Blow Dryer
Personal Products: Feminine Products, Hair Tools, Toothbrush/Toothpaste, Mouthwash, Floss, Conditioner/Shampoo, Body Wash, Lotion, Shaving Cream, Razor, Loofah
Decorations: Plants, Floating Shelves, Art Painting
Cleaning Supplies: Laundry Detergent, Toilet Scrubber, Plunger, Disinfectant Spray, Rubber Gloves and Sponge, Microfiber Cloth, Glass Cleaner, Trash Can
Technology Items & Accessories
Having a wifi is a must and other gadgets are nice to have to make your life more fun at home!
Must Have: Wifi/router, Chargers
Nice to Have: Speakers, Smart Home Device (Amazon Alexa), TV, Computer, Security Camera (Amazon Ring), Projector, Wifi Booster
Miscellaneous Items
Let's not forget about the random things that you need that's easy to forget but always good to have!
First Aid Kit
Medicine
Tool Kit (hammer, screwdriver, nails, wall hooks)
Wall Hooks
Office Supplies (tape, scissors)
Flash Light
Doormat
Window Treatment
Light Bulb
Batteries
Extension Cords
Step Stool
Sewing Kits
Nail Cleaning Kit
Umbrella