I am a wife and a mom of a beautiful girl who is 2-years-old and never fails to keep me on my toes. I am a working mom, who is also a dedicated researcher. I have delved into books, scoured articles, and of course tried and tested all things "kids" and hope to pass that knowledge on to you!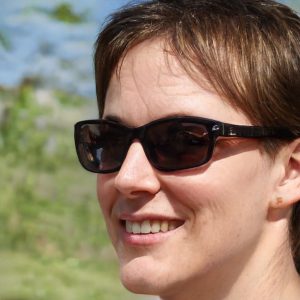 I love to read books. And I love to hang out with my friends and family and also love to watch TV shows & movies!! Basically, I love to enjoy and savor my life through many ways! Did I mention about sipping my tea peacefully at my favorite spot in my home? Well that one is my absolute favorite!!!
Well, however I love to read books while sipping my tea or play my violin, now a days I couldn't make time for those peaceful moments (thanks to my daughter)!
I am on the adventure of motherhood since last two years and I absolutely love this new life of a mom and always feel blessed to have my adorable daughter. We all moms feel this way, I am sure! But while enjoying this motherhood, there was only one thing that I missed very much – my own time!
I desperately tried to get some "me-time" while learning the curves of motherhood with my daughter because, as all moms will agree, it's realllllyyyy difficult to get some alone time and spend it on ourselves with those little feet stalking us everywhere! But then with all the work we (moms) do every day (also count the sleepless nights!!), I always feel that break is much needed for us to keep us energized and happy.
And as we all know, "A happy mom is a better mom", and I have experienced this too, whenever I am in good mood, I am a way better mom than I am at other times! I always want to make myself a better mom in the eyes of my daughter, so I decided to work on myself and craft some time for myself through my busy "mom-life"!
So, I started to try and get some time for myself by trying many things and planning and developing some (good) habits. And then I actually managed to have some time for myself!! I can now read my favorite book almost everyday and catch up on my favorite shows. And sometimes I even manage to hang out with my friends!!
So I decided to share what I learned through my trials, with all the moms out there and help them to be a happier mom!! Because we moms deserve this "me-time" most than anyone else in the world!
And this is how this blog was born!
And now about the blog!
Here on this blog, you'll find motivation for self-care and many tips and tricks to make time for yourself! Plus, excellent self-care ideas that you'll love to try!
My mission through this blog is Encouraging super moms to take a break and indulge themselves and helping them make that time to do whatever they love to do. Hence helping more and more moms to be a happier mom!
It's nice to share these ideas and thoughts with you when I know you really need these tips!
This is not just a parenting blog!
You might think that this is a blog about parenting tips for a mom. But it's not! This blog is dedicated to helping moms and encouraging them to spend some time on themselves once in a while!
I know how moms always want a break but feel guilty about it! I used to feel that way. But then I realized the Importance of self-care. If you want to achieve more as a mom and if you want to be there every time your child needs you and still not to feel exhausted while doing all the work then you definitely need some breaks time to time for yourself!
These little breaks give you energy and enthusiasm to keep doing what you do every day! And there is nothing to feel guilty about it! You deserve it moms!!
Well…. this is what this blog is about!
I hope you find what you are looking for on this blog and get some actual help (which I try to provide most honestly) and be a more happier mom! (I know it's not grammatically correct but I just want more emphasize on the word 'Happier' hence I added 'More' before it and it sounded good (to me) so please just ignore the grammar).
Thank you again for visiting this blog and I hope you enjoy the posts and find them helpful!!
So, go ahead… Make time and savour your life mama!!
Happy reading!!