Best Standup Paddleboard Austin SUP Rental
The fast-growing Adventure and Fitness sport of stand-up paddle boarding, or SUP, is a great way to stay in shape and enjoy one of Mother Nature's most valuable resources, water. Driven by the fun workout, low learning curve, and equipment that makes it easy to learn, stand-up paddle boarding has risen from non-existent 15 years ago to red-hot.
Paddle boarding is versatile, takes minimal equipment, little if any instructional training, and you can do it on any significant water surface, including oceans, lakes, streams, and rivers. Beginners can develop balance and strengthen their core by learning on flat, still water while advanced paddleboarders can race, ride waves and even paddle down rivers for a challenge! It offers a fantastic full-body workout and is becoming a favorite cross-training activity for skiers, snowboarders and other athletes. You also get the added benefit of a great view and the water's cool refreshing breeze on your face.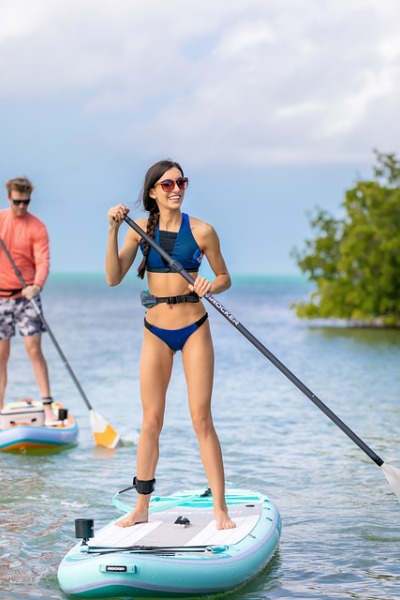 Beginners can develop balance and strengthen their core by learning flat, still water. Advanced paddleboarders can race or ride waves, and the Extreme crowd can even paddleboard down fast-moving rivers for a challenge! Read full article
Kids have also jumped on the SUP bandwagon, and more and more families are making paddle boarding their family adventure of choice.
Stand-up (SUP) and Prone Paddle boarding classes, training and group activities are available throughout Austin for men, women, children, and families. Austin's Women's Paddle Boarding Community has seen a tremendous growth spurt over the last five years, and some Texas Adventure Companies have built their Paddle Boarding business around programs designed by women for women.
The first-ever official SUP race took place in California's Tahoe City in 2007, and its popularity has been explosive since then. Now the sport has its own Standup World Series!
Our canine friends are never far behind when it comes to having a blast in and around any body of water, and that's undoubtedly true with Paddle boarding. It's a dog-friendly activity. The Austin paddle board rental companies below feature beneficial in-depth instructions and tips for going stand-up paddle surfing with your dog.
SUP Rentals in Austin
The Stand-up Paddle boarding experience is one you won't forget, and you'll never know what you're missing if you don't give it a try. You've got nothing to lose except the possibility of having a great time with your friends and family!
EpicSUP
2200 S Lakeshore Blvd, Austin, TX 78741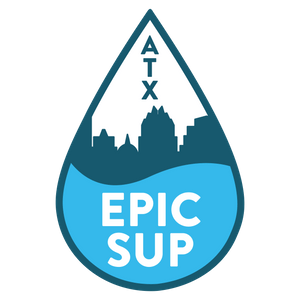 Bring your family for some fun in the sun, your coworkers for some team bonding, mojo for a morning workout, or simply grab your squad and dog for some fishing on our kayaks. We can host large groups from bachelorette and bachelor parties, sup yoga events, corporate parties, birthday celebrations, reunions, and the like. It really doesn't matter why you come as long as you have fun when you do. See you on the water!  -epicsup.com
Austin Paddle Shack
600 E Riverside Dr, Austin, TX 78704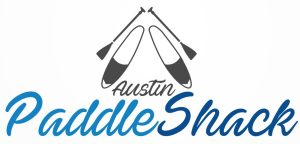 At the Austin Paddle Shack, they recognize the environmental, personal health and spiritual benefits of paddling Lady Bird Lake. They strive to provide their Austin, Texas guests and residents with the best access to paddle sport opportunities while leaving no trace. They invite you to experience the Lady Bird Lake of Austin, Texas aboard a kayak or stand up paddleboard, a fun adventure you will never forget. All ages & abilities welcome! – austinpaddle.com
Live Love Paddle
1610 E Riverside Dr, Austin, TX 78741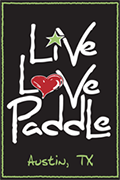 Live Love Paddle specializes in Lady Bird Lake activities with a focus on their world famous bat watching kayak tours and rental equipment. They also feature a super fun daytime photo friendly Urban Kayak tour, a full moon night tour with live music on Lady Bird Lake's only island, and special event tours to see fireworks on the 4th of July and listen to ACL from the water! – livelovepaddle.com
Austin Stand-up Paddle Board Rental Bonanza
1820 S Lakeshore Blvd, Austin, TX 78741
Texas Rowing Center
1541 W Cesar Chavez St, Austin, TX 78703
Our massive fleet of over 400 stand-up paddle boards (SUPs) means you never have to wait for a board, so you spend your time on the water and not on the dock. We are kid-friendly and dog-friendly! Texas Rowing Center is proud to be the premier rental operation for the Austin Parks and Recreation Department. – texasrowingcenter.com
Rowing Dock
2418 Stratford Dr, Austin, TX 78746
There's no better way to see Austin than in one of our kayaks, canoes, or stand up paddle boards! We have the widest selection of kayaks around to suit everyone's needs – from sit-ins, to sit-on-tops, to pedal kayaks – and our entire high-quality fleet is colorful, beautiful, and well kept. It's what separates us from other rental businesses on the lake and around the city. However you choose to get out on the water, it's sure to be smooth sailing when you hang with us! – rowingdock.com
Peace Paddling
Steiner Ranch Lake Club 12300 River Bend Austin, TX 78732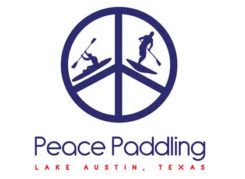 Peace Paddling specializes in standup paddle board rentals on Lake Austin. Paddleboarding has become so popular because you can head out on the water and get a full-body workout that'll work your core and improve your balance. Plus you can knock out your cardio for the day with almost no impact on your joints. And the beautiful natural surroundings on Lake Austin outside of Steiner Ranch are the perfect distraction. You'll barely feel like you're working out!