Princess Floral Crown Tutorial
Nothing is quite as charming as flower crowns. Birthdays, summer weddings, outdoor festivities. Flower crowns are everywhere, and are an enjoyable way to dress up your kids' summer outfit!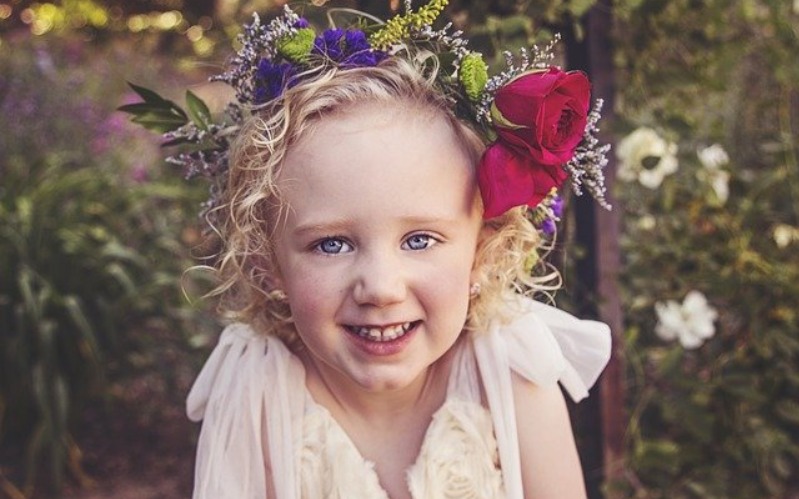 Ever wanted to create a personalized one? Here I'll teach you how to create your very own flower crown, so you can choose whether to play it subtle with or make a statement. Read on and see how easy (and fun) it is!
What you'll need:
Scissors
Wire Cutters
Thick and thin floral wire
Floral Shears
Ribbon
* Your most important consideration, of course, are the flowers you'll use. You may purchase fake ones, or better yet, use fresh flowers. Not only does it smell wonderful, but no faux flower can also replicate the natural beauty of living blossoms. If you have no garden or a way to get them garden-fresh, you can order a bouquet online and have it delivered straight to your doorsteps.
Step One: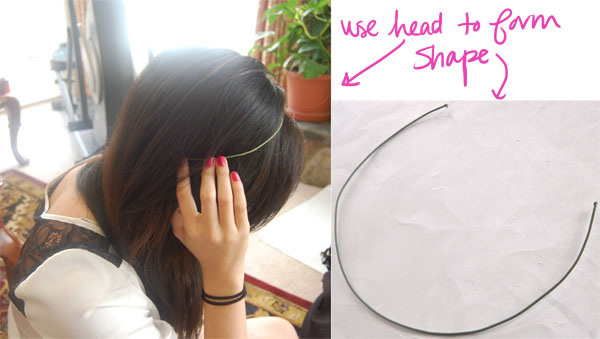 Start by forming the base of the floral crown by wrapping and modeling the wire around your kid's head (or yours). Be careful to measure the wire where you want the crown to sit. If it's going to wrap throughout the mid head, then wrap a longer wire, if it's just a small crown – about 15 inches will do.
Step Two: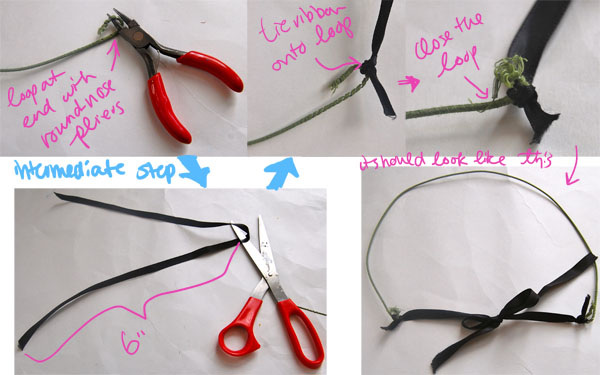 Create a small loop using the round nose pliers at the ends of the floral crown. Cut around 15 inches of ribbon and cut it in half. The length also depends on how much length you need on the crown base. Carefully double knot the ribbon after you finalize the exact size you want. Tips: Use spare jewelry pliers to close this loop so it doesn't undo itself. Next, dab a little clear nail polish on the knots or lightly burn them together with a lighter.
Step Three: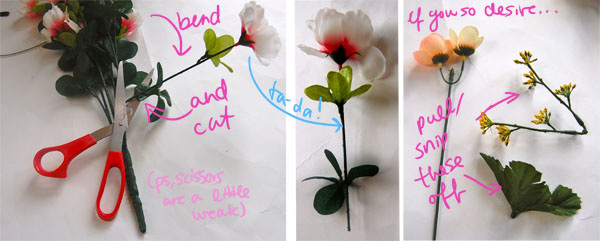 Prepare your flowers. It's best to use fresh flowers if you want an authentic feel and you're using your crown for a single day. You can also try fake flowers if you want it to last more than a few days.
Now for the fun part! Let's attach our flowers.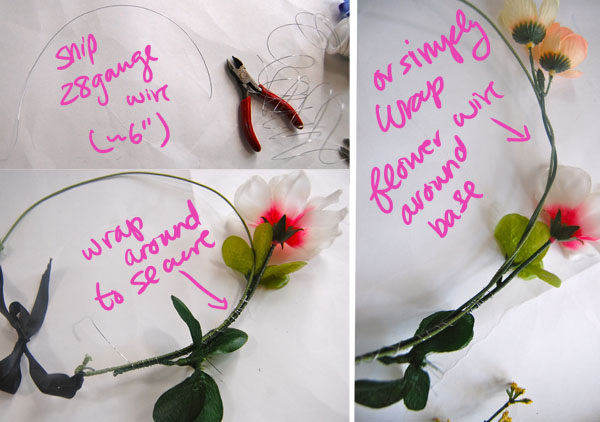 First Technique: Simply wrap the flower stems to the crown base. Snip approximately six inches of wire, then line the flower stem through the crown base, next wrap the wire around the crown base and flower step to secure it properly. If the flower stem is flexible and sturdy enough, you can just wrap the stem around the crown base.
Second Technique: Use this technique if the flower you will use doesn't have a stem or hole in the center. Cut a length of approximately three inches wire and insert it into the hole in the leaf/flower. Create a loop at the end, ensuring that the loop is wider than the hole. The wire stem should be held in place with the wire loop. Pull the wire all the way down, enfolding this portion round the crown base.