I had my baby shower early last month. Since I was having another girl, and we already pretty much have everything we needed for this one, diapers were the big present. Even if it were our first, diapers are a great gift for a baby shower, because babies go through diapers like crazy.
Instead of just gifting a package of diapers though, two of my friends made gorgeous diaper cakes.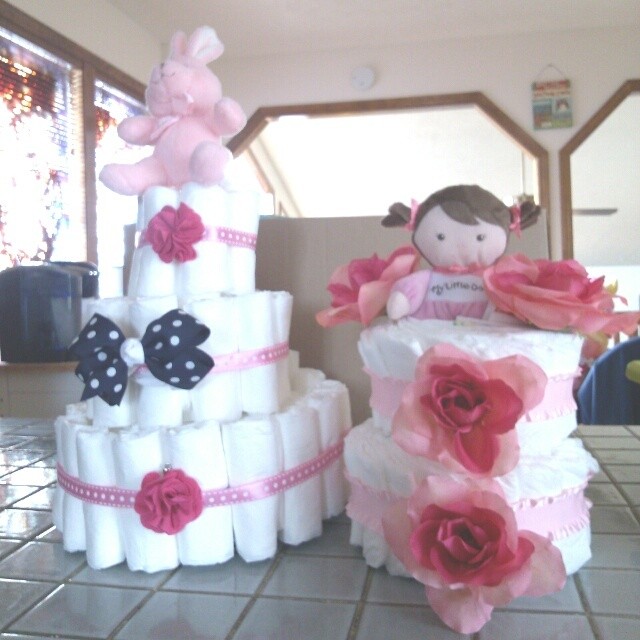 I know diaper cakes are not completely new, but they are something I've only seen in the last few years. I just love the idea of gifting something simple like diapers, but in such a beautiful way.
I thought it would be fun to share with you, how you can create a diaper cake at home! Included below is also a fun printable for you to print out and use for your diaper cake.
Supplies Needed:
a package of size 1 diapers
pretty ribbon
tape
2 dozen small rubber bands + 2 big rubber bands
colored shredded paper
Bird Printable (I used gray/yellow for a neutral cake. You can do blue/gray or pink/gray instead!)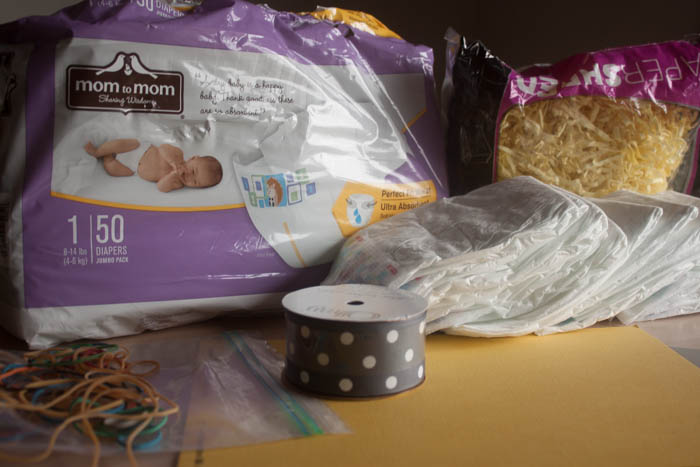 1. Start by removing the diapers from the package. Place two diapers on top of each other, as shown below.
I'm using Safeway's Mom to Mom brand diapers. I've actually used these before on both my four-year-old and two-year-old. They are a great inexpensive store brand diaper, with excellent leakage protection, a soft hypoallergenic liner that contains Vitamin E and Aloe, and has a perfect fit waist for extra comfort.
3. Roll the diapers together and place a rubber band around them. Repeat until you've used up the whole package of diapers.
4. Place the diapers around each other and use one of your large rubber bands to wrap around this base layer.
5. Repeat this process to form your next (top) layer.
6. When you're done creating both your diaper layers, cut your ribbon to fit each layer around. You want to use the ribbon to cover the rubber bands. Tape the ribbon ends together onto the diapers.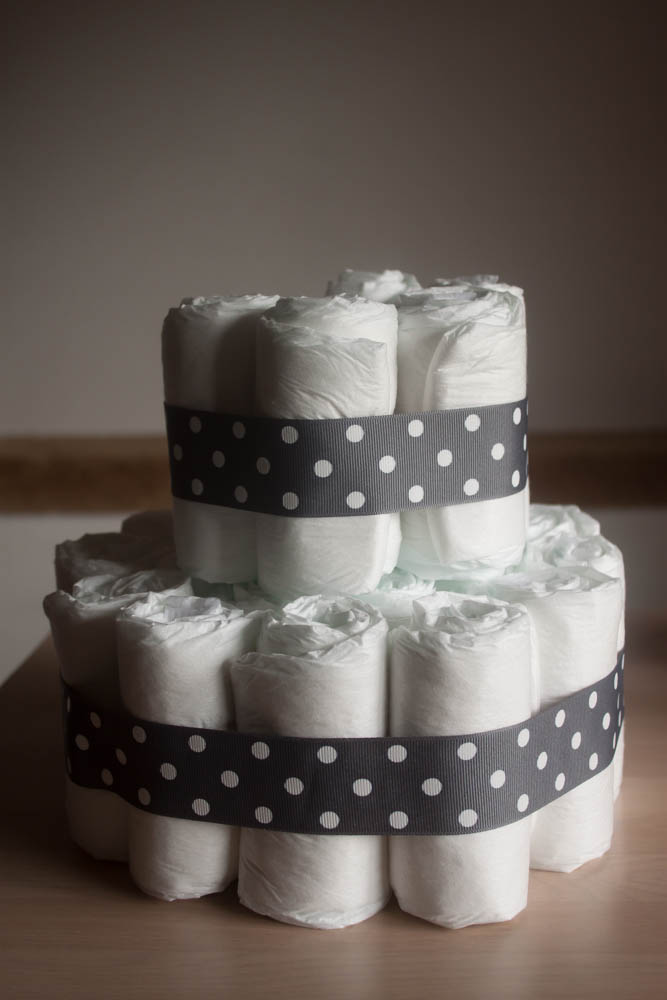 7. Layer the bases together, and add your paper confetti. Tape your cut-out birds onto the ribbon to finish.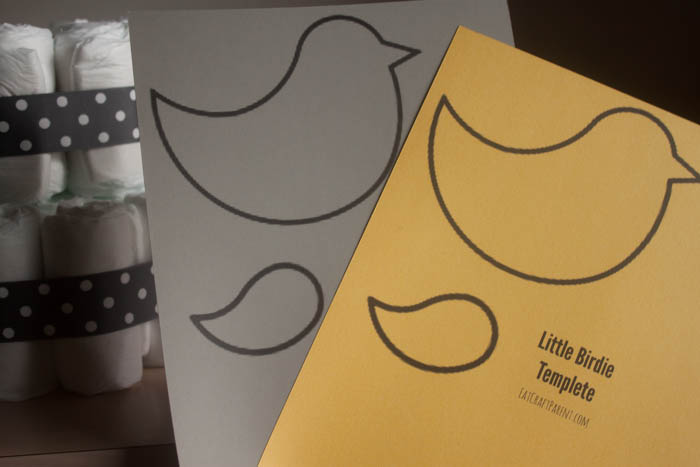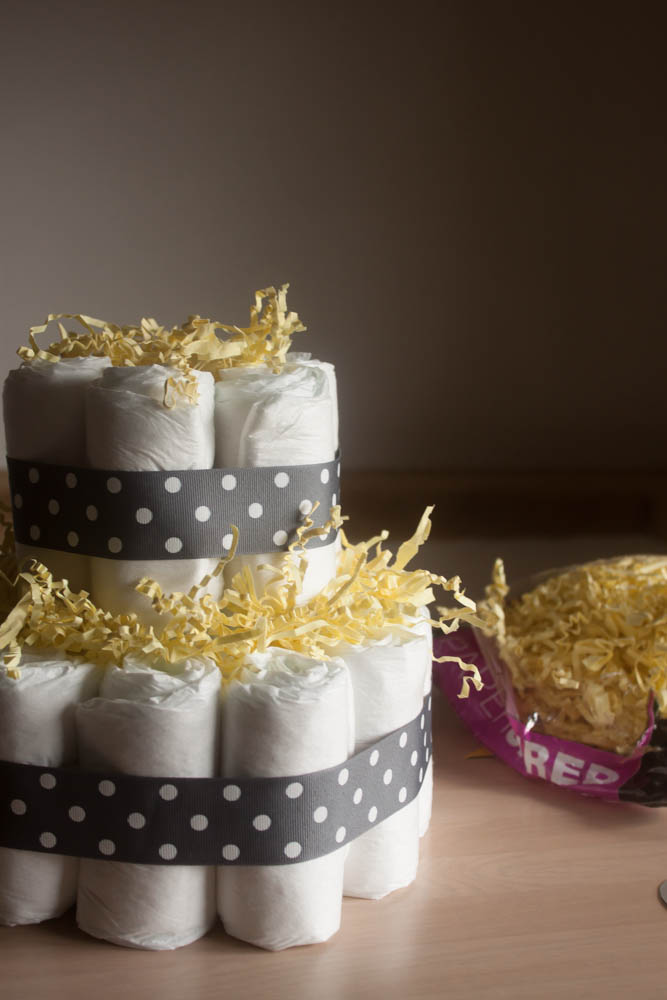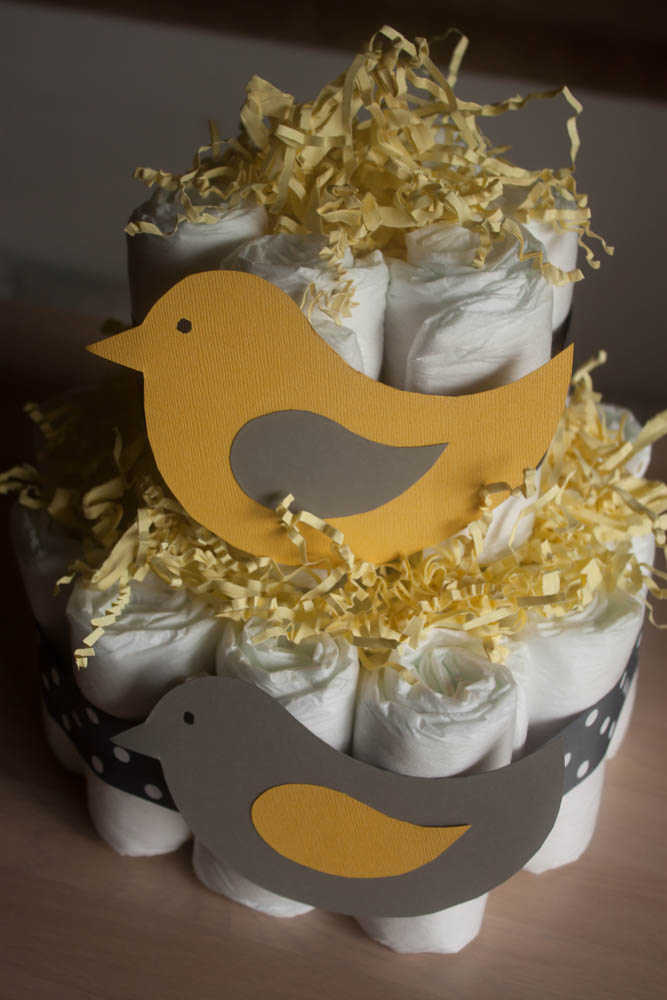 Have you ever received or given a diaper cake before?