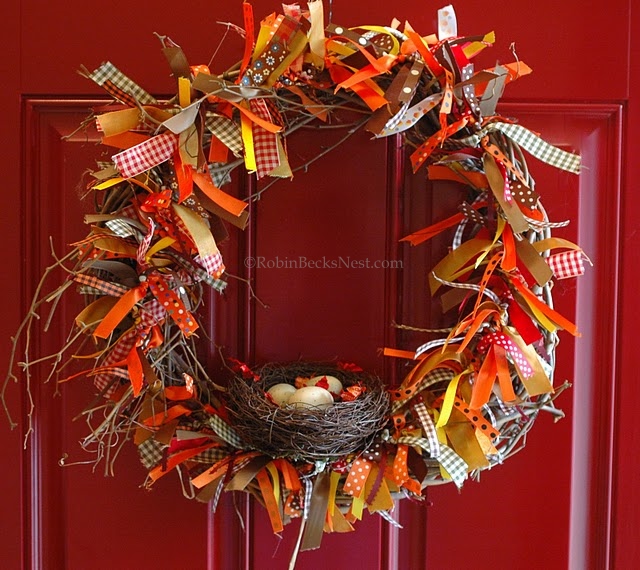 My little Sister Lori made me a Ribbon Garland (Swag) last year…Last night I made it into a wreath.
This wreath took me all of about 4 minutes to put together. I took the ribbon garland, put it around a grapevine wreath, added a nest with eggs then scattered a few artificial leaves into the nest.
 I love how it looks on my front door~
Thanks Lori~♥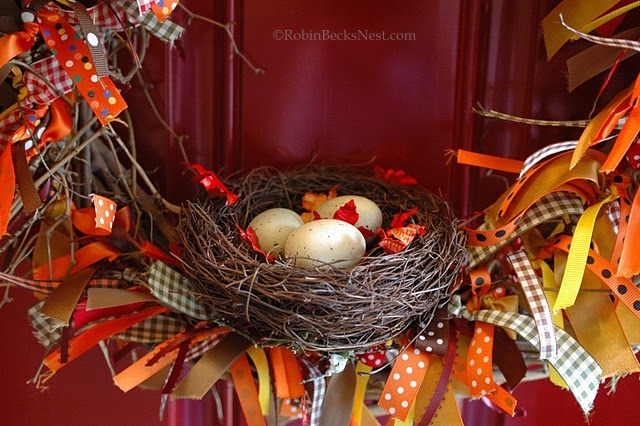 Up Close View~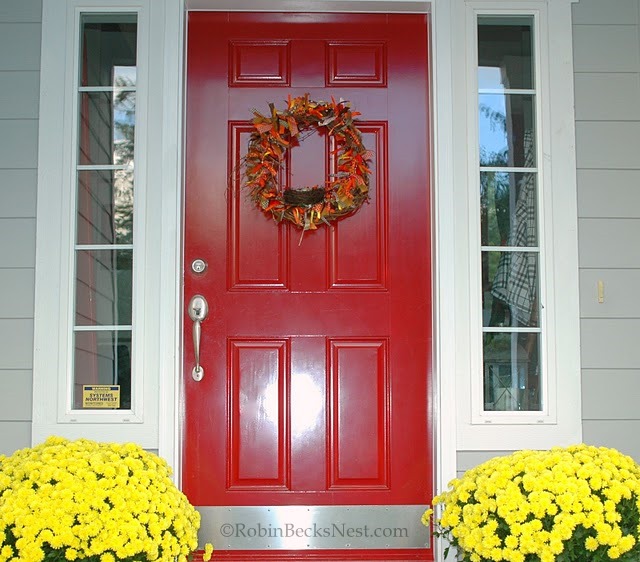 Full View~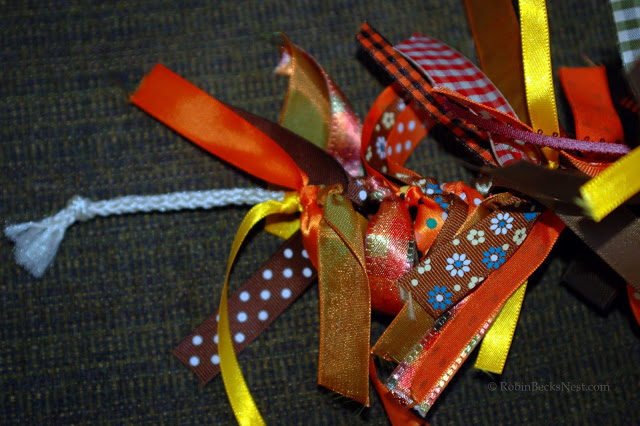 To make the garland Lori just cut a rope to the length she wanted, cut a variety of ribbons and knotted them onto the rope.
 Easy Squeezy!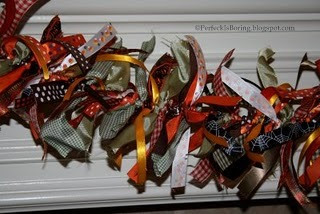 Here's one Lori made for her mantle a couple of years ago…
This is a perfect craft to do while watching a movie!