I really enjoyed the wreath on my front door this Christmas.  It was hard to take it down, the door looked so empty and sad without it.
I had some leftover boxwood from my daughter's wedding. I bought them at JoAnn's. They were originally $2.99 each but they had them at 50% off AND I had a 20% off total purchase coupon.  It took 10 to make this wreath.
(14″ plas boxwood bush 67 L GR-ZBB068-GR)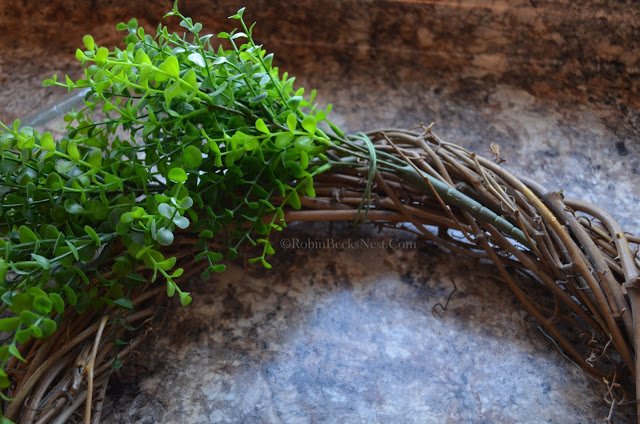 I just layered and tied them down with some wire so the boxwood wasn't permanent.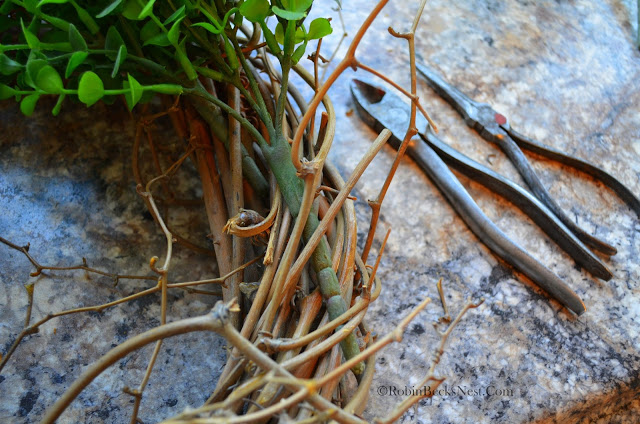 You can see in the photo above how I layered the bushes. Needle Nose pliers are essential for tying the wire tight in the back.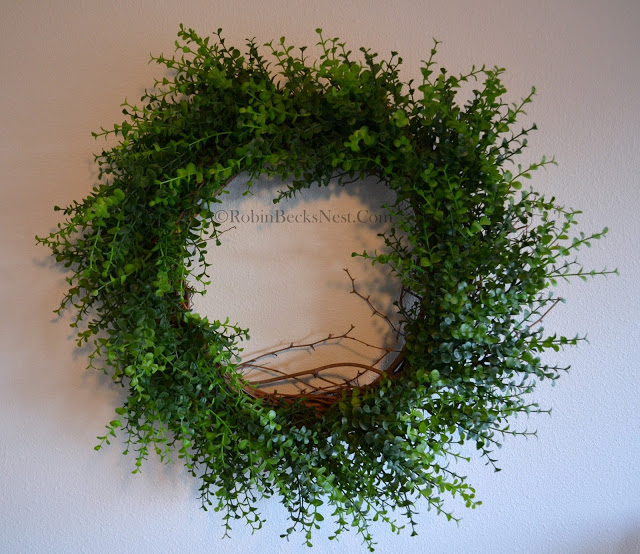 Here is the finished project, very fast and very simple.  I personally love it without anything added to it.
 Though I may add a red or pink heart for Valentine's day.
(Glittered foam hearts come in a bag of different colors for $1 in Target's dollar bin)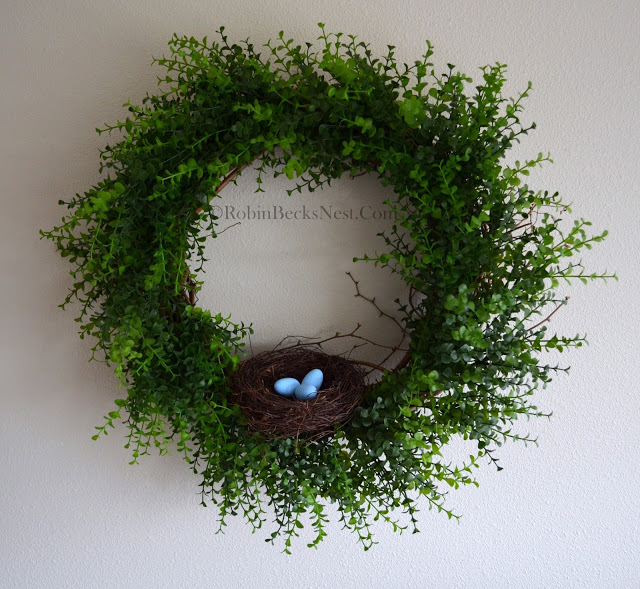 Come springtime I'll probably add my signature Robin's nest. See how to make eggs
HERE
.
There are many possibilities that could be added for different holidays~Have fun with it!