Combining Family Time and Lessons in Food.
As you may have gathered by now, the topic of food is a hot one with the family.  We love to prepare it. We love to share it.  And, we love to appreciate it.  When we are presented with the opportunity to learn more about food AND have family time, we're on it.
Our day started as a Daisy Troop field trip.  We visited a local blueberry farm open to the public. First thing to acknowledge is you'll most likely pay more than you would at the store, but there's a value in learning with the kids that you can't put a price on.  Our local farm provided the opportunity to pick blueberries as a family and know where our evening's dessert came from.
Prior to getting started, the inevitable question was asked.   "Why don't we just get the blueberries from the store? "That's an option," I responded.  "But aren't you curious where the food in the grocery store comes from?"  It got them thinking.  And, at the next grocery visit, we'll be talking about the origin of food.
Food Integrity
First, I want to further enhance MY appreciation of food, understand 'food integrity' by knowing what we are eating.  Second (and naturally, I hope), the kids will also gain that appreciation and start asking where their food comes from.  It's so very important to know what we are eating.  More posts on this topic coming.  For now, I wanted to share our day at the farm and hope that you will explore local options and get the kids involved. It can be fun for the entire family.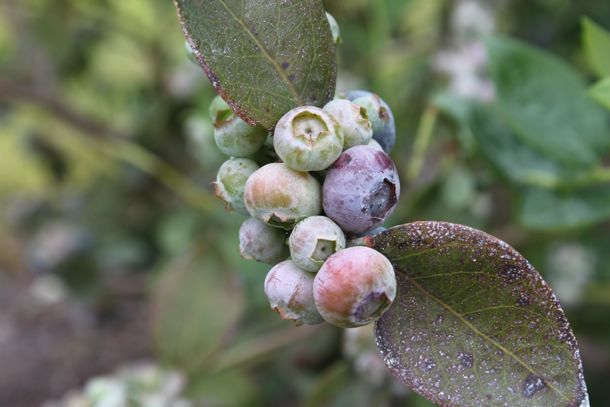 In picking the berries, the kids soon learned to identify ripe berries and those that weren't quite ready for picking. We took our time at each plant, discussed the group of berries and the kids decided based on color and size.  Soon their enthusiasm jumped in to try to identify the best berries first.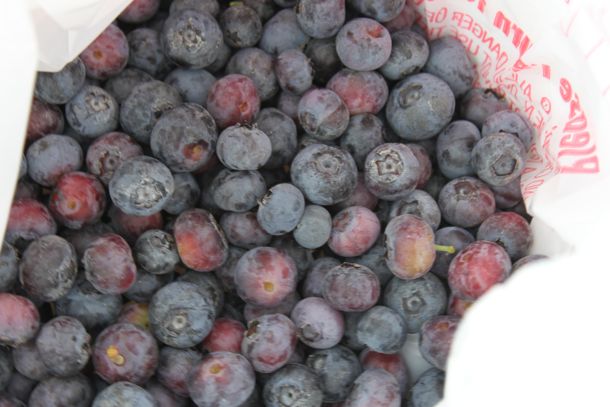 We added to our buckets.  The kids wanted to keep going, but at $6/pound, I insisted we save some for the others to pick…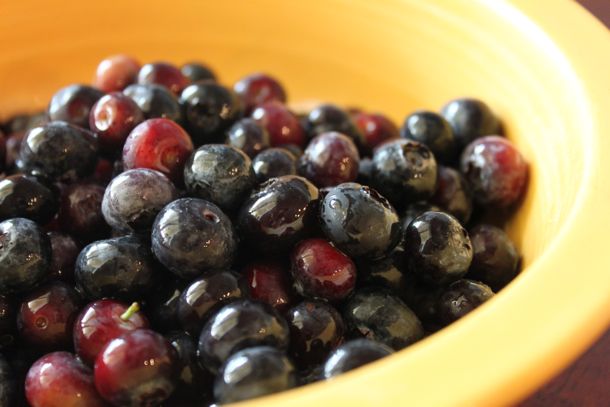 After a lesson in thorough cleaning, that evening we had dinner with friends which included a blueberry crumb dessert.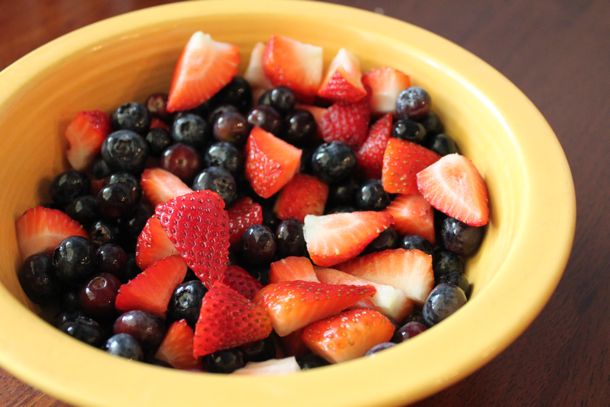 The next morning, breakfast was served with fresh blueberries and strawberries.
Local Opportunities
I'm so excited to live in a climate that allows us to interact with local farms. While it's difficult to focus on everything local, I'm interested in learning.  Knowing that we have the resources – locally – to enjoy fresh fruit and vegetables, it's a part of how we will eat.  Following are some resources I came across when researching picking our own fruit.  They may be helpful to you as you explore your local options.