Craft Project: Recycled Corks
We always seem to have a big pile of used wine corks in our house. Not sure why (ha ha … kidding), but none the less, they tend to pile up — especially when the whole family gets together. I have been keeping mine with the intention of taking them in for recycling, but it occurred to me the other day, "why not reuse them?" Every kitchen needs a spot to post notes, and a "cork" board would be a great addition to ours. One requirement though, it must work with the decor, therein lied the challenge.
So, I again "visited the internet" to see how such a frame could be purchased for my wine cork cork board, and wouldn't you know it, those suckers are expensive. But even worse than that, they are ugly! Inspired by this observation I began to dig through my collection of old frames. Now, one of those could work! Not only are they much prettier, they were free!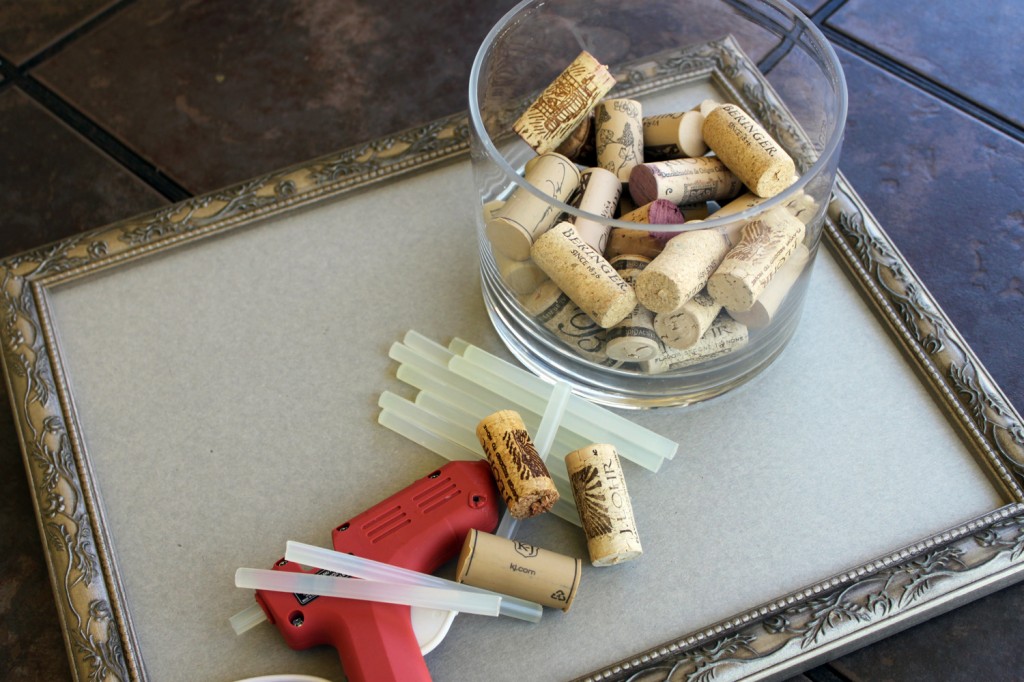 I gathered this kids around the kitchen counter and announced my plans. We were making a cork board with mommy's old wine corks and they could help. It became a fun and challenging family puzzle. We learned that not all corks are the same width or length. We learned that our frame wasn't made for the purpose of being a wine cork cork board, but that we had to come up with a configuration that could take this idea and make it work. Up for the challenge the girls and I arranged the corks, rearranged them, adjusted their positions until they fit just right, and then I heated up the glue gun.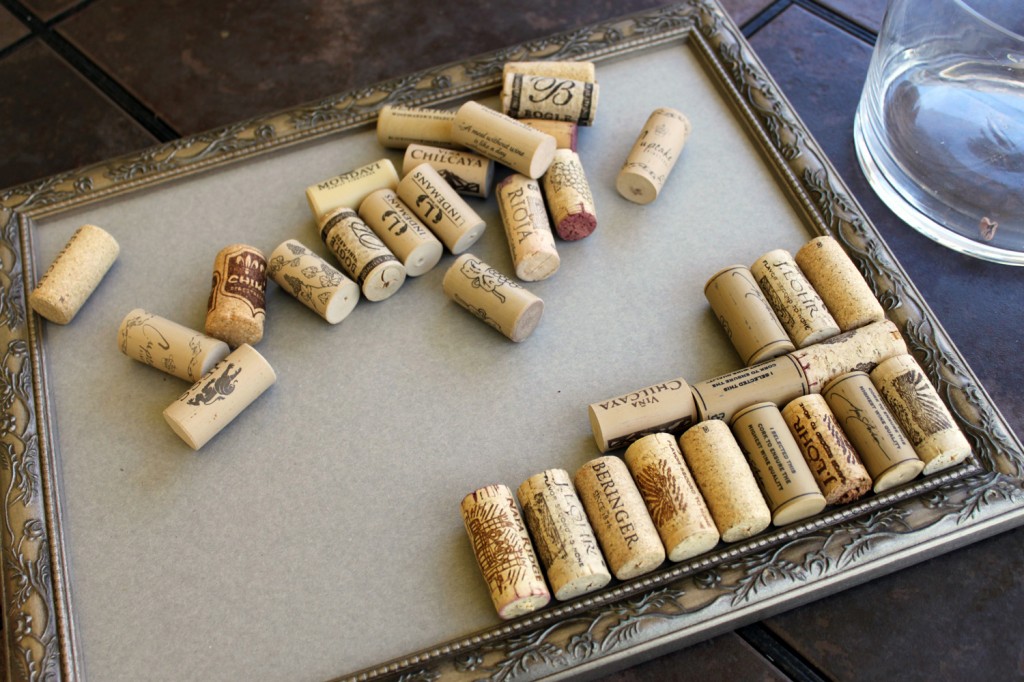 To prepare your frame, simply remove the glass and replace it with a piece of brown cardboard cut to size. Lie the frame flat and arrange your corks to fit your frame, opening edge to opening edge. Be sure to "design" the entire surface area pattern prior to gluing anything in place. Once you are happy with the design begin to glue each cork, one by one, in place with a hot glue gun. Allow the glue to set and hang. That's it! Super easy, very pretty and extremely useful! Recycling or reusing at it's best.