Things have been relatively quiet over here and with an apparent storm of the century approaching, I figured I'd…share my mantel decor? Because that's relevant at all? No, I'm just kind of excited to finally have a mantel to decorate. No more stockings on the wall for us!
I'm getting ahead of myself, though. Stockings won't go up for a few weeks, so in the meantime I'm going to enjoy my handiwork and give credit where credit is due: to the internets, of course!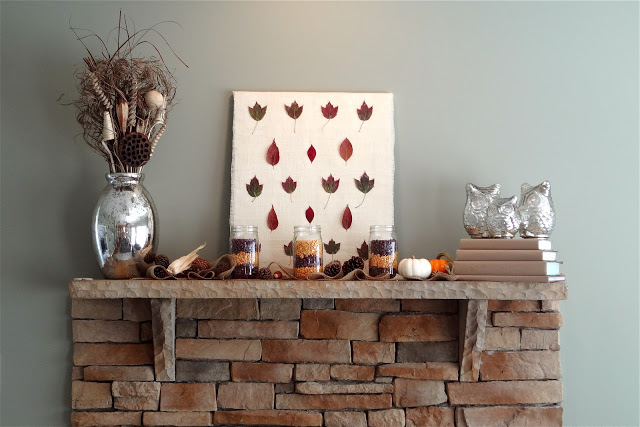 My first ever real mantel. I'm pretty proud of myself!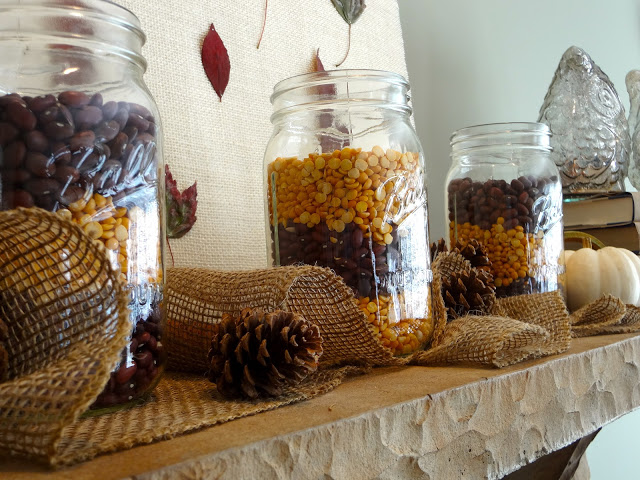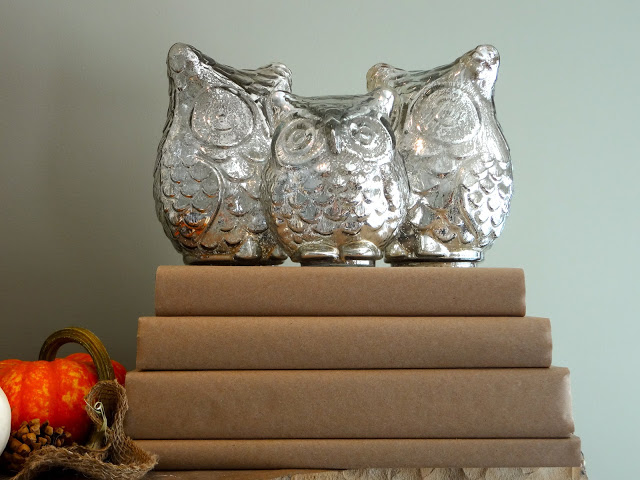 These guys, along with the vase, were found at Kohl's. The covered books idea was found on none other than
Young House Love
. I checked several stores for white paper that I liked, but came up with nothing. Besides my complete and utter lack of talent, I find that my biggest short coming when it comes to crafting and decorating is my impatience. After a few days of hunting for white paper, I just went with some brown paper I had in the house. It actually turned out ok, and nobody needs to know that there's a book about obstetric anesthesia above our fireplace!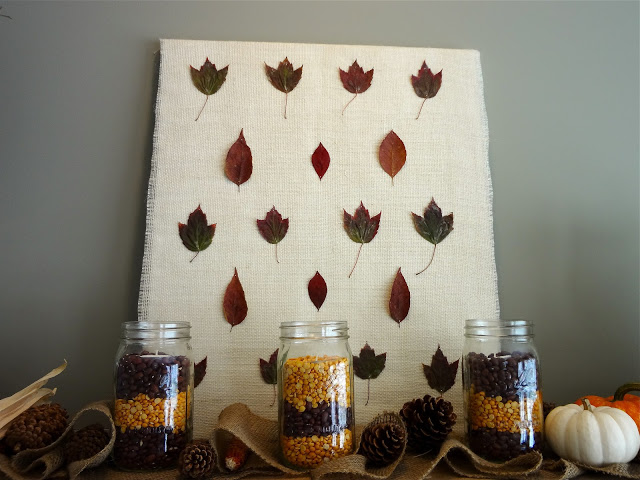 This one is kind of cheating because I originally saw this idea in Family Circle but, hey, I went to their website and pinned it so it counts. The original instruction for this piece of "art" called for a canvas, linen, dried leaves, and pins. Again, I didn't have the patience to wait for my next trip to the fabric store, so I used a piece of burlap I had lying around that obviously wasn't big enough to be wrapped all the way around the canvas. I also wish I would have waited another week for the leaves in our neighborhood to get prettier, but it works and I'm pretty happy with it!
So there it is, my first try at decorating my mantel. Have you ever witnessed such riveting blog material? Have no fear, as we E finishes battening down the hatches, I plan to use my hurricane time prudently: by pinning lots of other stuff to make and doing the accompanying online shopping…at least until the power goes out.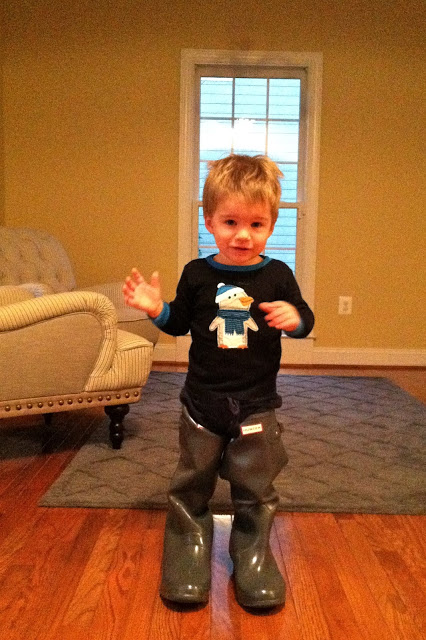 Linking up with AP!