Here's a fun craft you can make with your kids…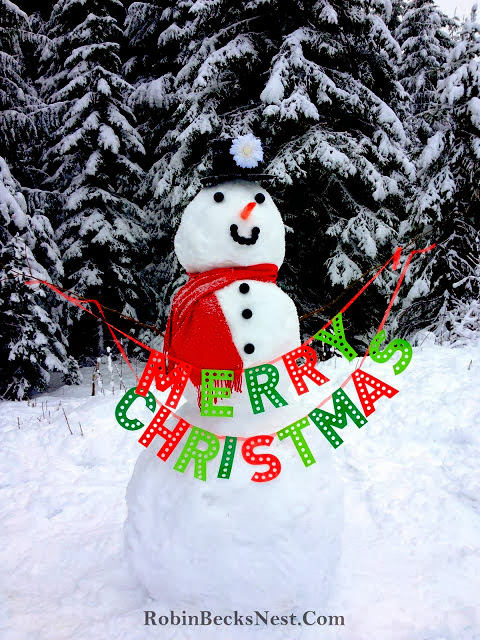 Mr. Snowman.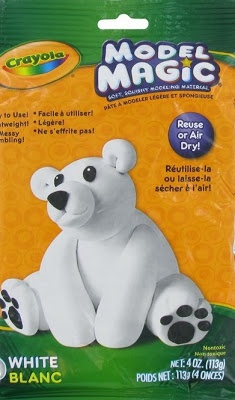 We made ours with Crayola Model Magic because it's nontoxic and easy for kids to mold…You can use any air drying clay though.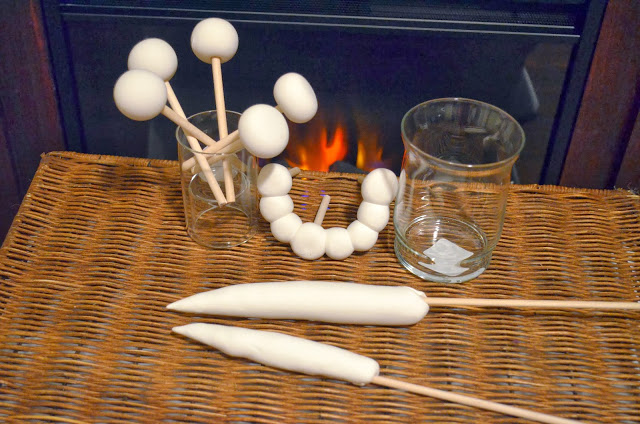 Here we have the eyes, buttons, mouth and nose shapes. We made ball shapes for the eyes and buttons and put them on wood dowels that you can buy in a bag at craft stores or even Walmart.
For the mouth we made smaller ball shapes and stuck them together-To keep their shape while drying we put the mouth between two glass vases. For the nose we did our best to shape it to look like a carrot. Let it dry for a few days to a week…Keep in mind while making these that the clay does shrink a little!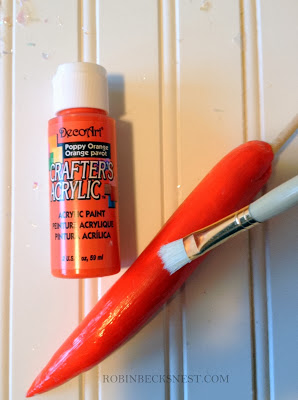 After the clay dries paint it with acrylic paint… After that dries paint a layer of
outdoor Mod Podge
to protect the paint from the weather.  It will feel a bit tacky but it really works!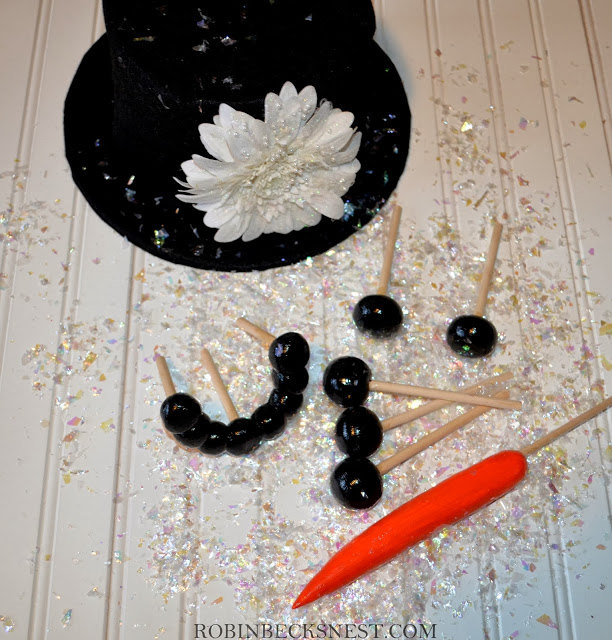 Here is the finished kit.  To make the hat I cut a circle out of cardboard and covered it with black felt. Next I covered a big can in felt and hot glued it to the circle. Lastly I added an artificial flower to the front of it.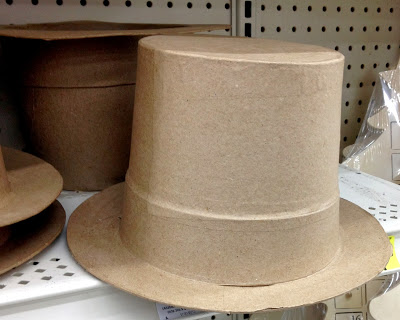 If the hat seems like too much work, buy one like this at Michaels.  I've seen them at
Hobby Lobby
already painted or you can add any kind of hat or stocking cap….Don't forget to bring a scarf too!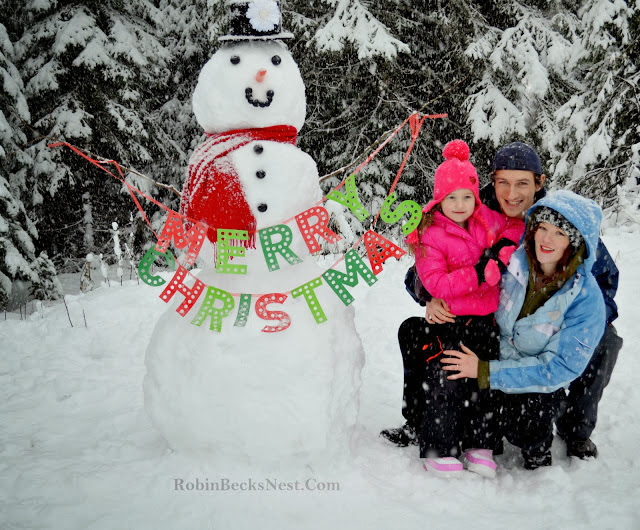 Making the snowman kit is fun… Putting the snowman together is even more fun! It makes a great prop for Christmas photos too!
Merry Christmas banner:
Target