I came home with the best happy mail. Don't we all love to get craft supplies in the mail? My challenge was to get creative with Mod Podge. With costumes to put together, class parties to throw, and the inside to decorate the outdoors can sometimes be neglected. I know I shouldn't admit this but in the past few years, I've hung a wreath and bought the usual pumpkins. It was about time I made a little something for outside and this was the perfect opportunity.
Have you ever used outdoor Mod Podge?
Supplies
– Orange Cardstock
– Outdoor Mod Podge
– Fabric scrap
– Decorative Plaque
– Stiffy Fabric Stiffener
– Black Paint
– Paint Brush
Begin by painting your decorative plaque and allowing it to dry overnight. Take a trip to your favorite editing site and create your sign using your favorite fonts or Halloween sayings. If you like the one I used feel free to grab it below. I printed this as a 5×7. I then took my time cutting it in an oval to match the decorative plaque.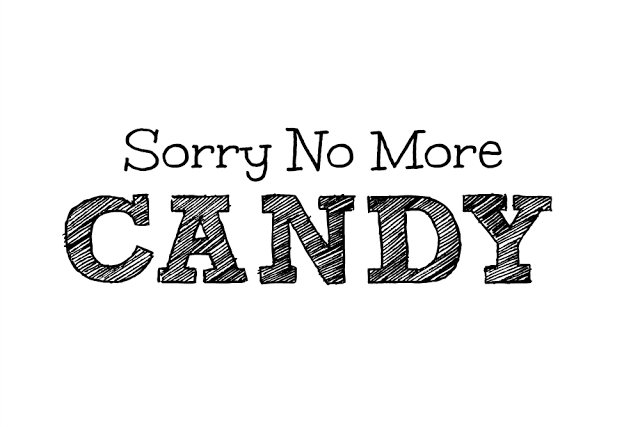 Hate to run out of candy and the doorbell rings?
Use your Outdoor Mod Podge and glue your card stock to the plaque. Allow it to dry and then begin sealing with Mod Podge. Once your Mod Podge has dried you want to cut a fabric strip for hanging your sign. Brush your fabric with the Stiffy Fabric Stiffener and allow it to dry. Drill two small holes in the top of your sign for hanging. Add a small amount of hot glue in the hole and add the end of your fabric strip.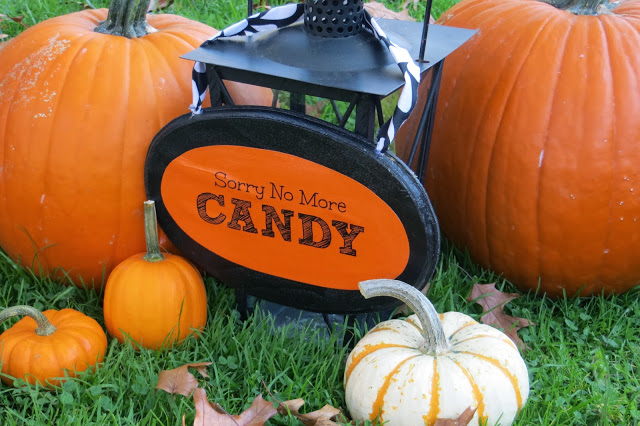 How cute is this? The best part is I no longer have to tell adorable trick-or-treaters that I'm all out of candy. The sign can do the dirty work. I am so excited I got to try these products thanks to Smudge. I hope you are feeling inspired but feel free to check out more crafty ideas on Smudge's Facebook Page and follow Smudge on Pinterest.