Sisters share a powerful bond formed over time and, as a mother, you want your daughters to have the kind of relationship where they will always look out for each other.
You may recall unique memories of your own sister. Remember the time that your sister gave you a haircut? Parts of your head were bald. You returned the favor by flushing her favorite toy down the toilet, thereby flooding the bathroom, too. Your mom made you both clean up the bathroom, and your sister turned it into a game to make you laugh. Now, it's a funny story that you tell over the holidays.
There are many horror stories that siblings have about each other, and there are many great memories, too. Kids will laugh about both kinds of memories as adults.
You want your daughters to create a strong bond of sisterhood, but you also don't want to be in your mom's position — walking in on a half-balding child and the other with a pair of scissors in hand. Here are five activities to get the sisterhood blooming:
Fix up an old piece of furniture together
They may help repaint a chair with bright colors or decorate a chest to store toys within for a shared room. Repurpose a piece of inherited furniture. Use a drop cloth to protect your floor when sanding or painting. Combine their favorite colors. One sister can hold a stencil while the other fills it in with a paintbrush.
The sisters will have an opportunity to learn how to plan things together, from choosing the colors to sketching out how the project will look in the end. Even if they end up covered in paint instead, fixing up an old piece of furniture together will be a great memory.
Make sock puppets out of stray socks, and then have a puppet show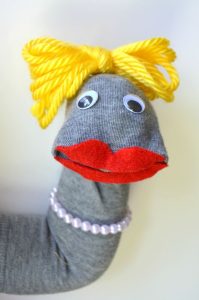 It never fails: Mismatched socks are the official family look. You've tried to have your kids match their socks, but there's always a stray. What do you do with all those mismatched socks?
Turn stray socks into sock puppets and have a puppet show, of course! Striped socks make great zebras. One big button and one smaller button make funny eyes for an owl puppet. Enjoy your daughters' laughter as they make funny zoo animals and silly monsters out of socks.
Let each girl come up with names and stories for every sock puppet they create. Get the whole family involved with the storyline. Once the sock puppets are complete, rig up an old red sheet and let the show begin!
Make a memory quilt out of their baby clothes together
Include scraps of a comfortable sweater you wore as a new mother. Create squares of their old blankets and clothes. Older children can measure and cut the squares. Younger children can match colors and squares together. Making a memory quilt together is a fantastic way to honor their favorite memories growing up and keep their loved ones close by.
Host a huge sleepover
Not two girls. Not three girls. You want the entire floor of the bedroom (or the living room) to be filled with girls in a massive sleepover. It's easy to plan a sleepover, whether it's the first or fifth one.
Bonus: You'll also have a bunch of parents who will owe you when you need a night to yourself. So buy some aspirin and get ready to have a fun-filled night that those girls will never forget. Play truth or dare! Do makeovers! Watch age-appropriate scary movies.
Here are some alternative sleepover ideas. Consider having a backyard sleepover with tents. Make s'mores and have a scavenger hunt. Do you have a pool? That pool is now the sea and the girls are pirates. Arg! Every little girl deserves a massive sleepover at least once. It'll be something the girls talk about for years to come.
Make a weekend activity box
Let the girls write their favorite outdoor and indoor activities, which are to be reviewed and approved by you first, of course. The girls will decorate an old shoebox together with glitter, markers, and cutouts. There are so many ways you can reshape a shoebox!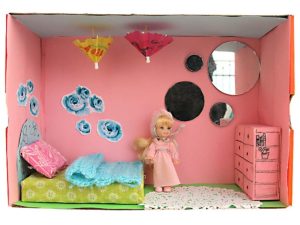 Let them each take turns drawing from it every weekend. This is a way to get their input on family activities and have them work together with less arguing over what activity is chosen.
These activities for sister bonding will get the girls to know each other better, as well as help them learn how to work as a team. Who knows? One or both of them may stumble upon a craft idea they like so much that it becomes a hobby.
Bonding activities create memories, but also help the girls learn more about their unique personalities. What sister bonding activities do you suggest? Let us know in the comments!