Everyone loves a party and there's nothing more exciting for a kid than the one celebrating their own birthday!
For them, it's all about the cake, the friends, the games and, of course, the presents!
For the parents though, planning a successful party can be a challenge. Keeping things fun, delicious, active and easy without breaking the bank – can be tricky, and even more so if you want to throw a themed birthday party.
It's not hard to go both overboard and over-budget on your quest to buy the right decorations, eat the best food, have entertainment and fun favors.
However, with a little creativity and do-it-yourself spirit, it is possible to plan a spectacular kids' themed birthday celebration without spending big bucks.
One of the best resources for creating a Disney-themed party is The Ultimate Disney Party Book (Edda USA) by Jessica Ward with Cynthia Littlefield. I was recently sent a copy to review and to get inspired for my daughter's upcoming birthday party!
Whether you have a daughter who loves Cinderella and The Little Mermaid or a son who loves Toy Story or Monsters, Inc., you will find fully conceived party plans in this book.
With lots of photographs, each chapter has easy-to-follow instructions for invitations, decorations, crafts, activities and recipes. The book is broken down into eight chapters based on Disney themes — Aladdin, Disney Princesses, Toy Story, Mickey and Minnie Mouse, Monsters, Inc., Wreck-It Ralph, Planes and Captain Hook.
Flying Carpet invitations, a Hidden Mickey Scavenger Hunt, Mike Wazowski Cupcakes, a "I'm Gonna Wreck-It!" Penthouse Piñata and Woody's Sheriff Badge Sandwiches are just a sampling of the projects that are presented in detail, along with useful templates, craft supply and grocery lists.
My daughter's 6th birthday is coming up early this fall –and she's already told me that now that she'll be starting kindergarten in a few weeks, she wants to have a party for her soon to be bestie classmates.
We both sat down to look at this book and both love the ideas for the Princess Themed Party. I think it will make a very fun (and affordable) party for all…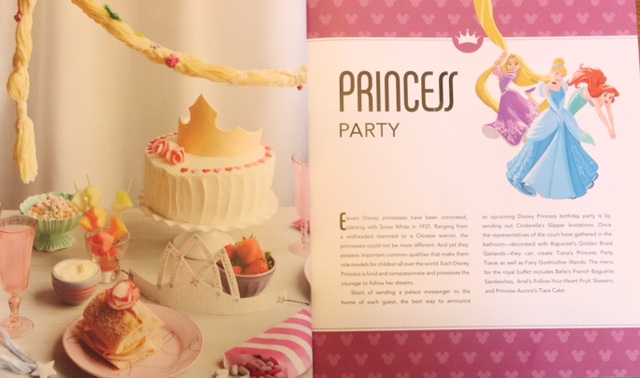 Short of sending a palace messenger to the home of each guest, the best way to invite them to announce this party is by sending out Cinderella's Glass Slipper invitations.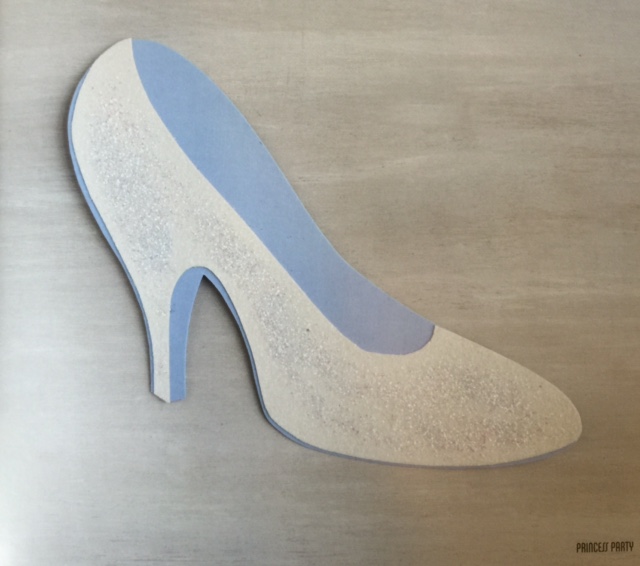 Once the members of the royal court have arrived for the festivities and gathered in the ballroom – decorated with Rapunzel's Golden Braid Garlands, they'll have fun creating their very own Princess Tiana's Party Tiaras as well as Fairy Godmother Wands.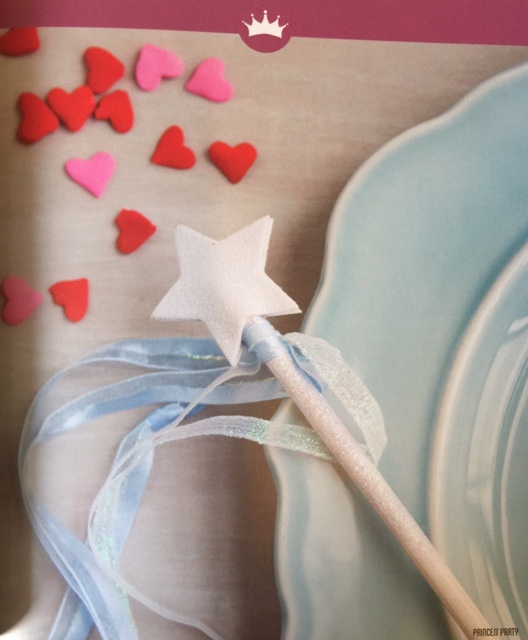 The royal buffet menu includes Belle's French Baguette Sandwiches, Ariel's Follow-Your-Heart Fruit Skewers and Princess Aurora's Tiara Cake.
Regal games include The Jewel Quest with Mulan and Dance of Aces with Merida.
The Ultimate Disney Party Book is like getting your own party planner at the very affordable price of $19.95.  You can find the book at major bookstores and online retailers.
Now it's your turn to share.  If you could have a themed birthday party, what would it be?