Did you hear about the latest scam hitting us?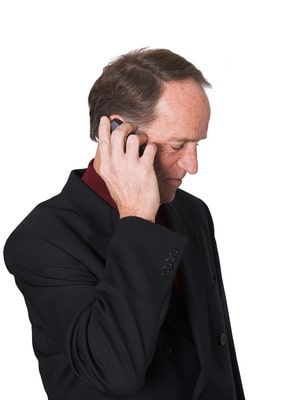 Local Better Business Bureau branches all over the nation are circulating information from reports they are receiving. Apparently, an international computer scamming program is autodialing random mobile phone numbers, letting it ring once and then hanging up.
The scam happens when curious owners call the number back to see who was calling them. Once you call the number, the company charges you $19.95 for the connection and then $9 for every minute you remain connected after that.
Some are reporting hearing music, a commercial or adult entertainment advertising.
"This is kind of a new twist to an old scam called the 809 scam; 809 is the area code that used to be used by the Caribbean Islands. What happens is these numbers look like a number that may be somewhere in the United States when in fact they are overseas and they are overpriced international calls," Warren King of the Better Business Bureau of Western Pennsylvania  told KDKA Afternoon News.
So, if you get a weird "one ring" call from a number you don't recognize, don't call it back. And, please educate your kids on this latest scam or you could be paying a sizable cellphone bill the next billing cycle.
If this is happening to you, contact your cell phone company immediately.