Zodiac Signs Nail Polish
Today, you will receive advice on choosing your nail polish color depending on your astrological sign. Getting a manicure accordingly will help you express your individuality and emphasize your charm. Find out which nail polish shades are best for you for casual wear or special occasions.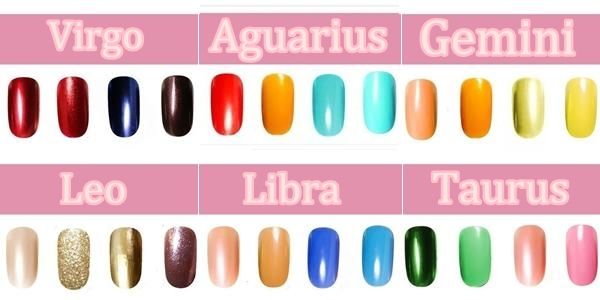 Nail Colors for Aries
You're an energetic gal. You need bright colors to express your unique personality and driven mind. Purple is a great choice for Aries, as well as daring shades of red which will demonstrate your inner confidence and passion.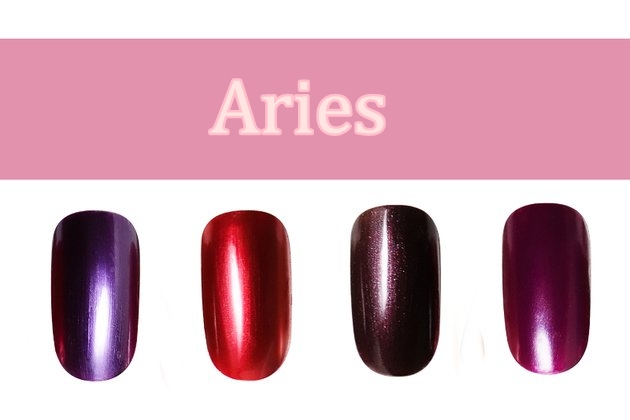 Nail Colors for Taurus
If your astrological sign is Taurus, you're very likely sensible and organized. Your strength, tenderness, and other important qualities make green the best nail polish color for you. You can also go with pale pink shades – not overly flashy, but extremely elegant.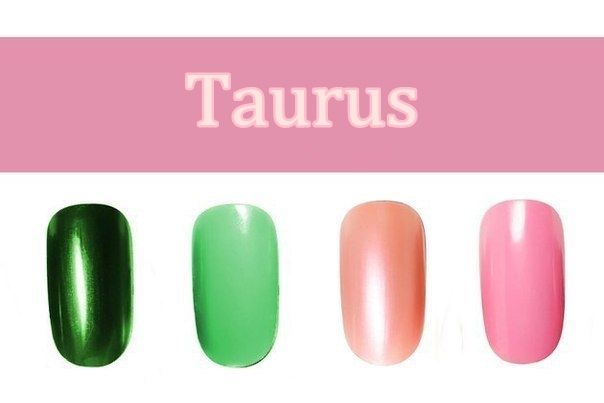 Nail Colors for Gemini
Gemini doesn't accept any rules, as they are so scared of getting bored. Your best bet is daring orange or yellow – extroverts' favorite color. Don't be afraid to wear these shades, but don't overdo glitter and sparkles.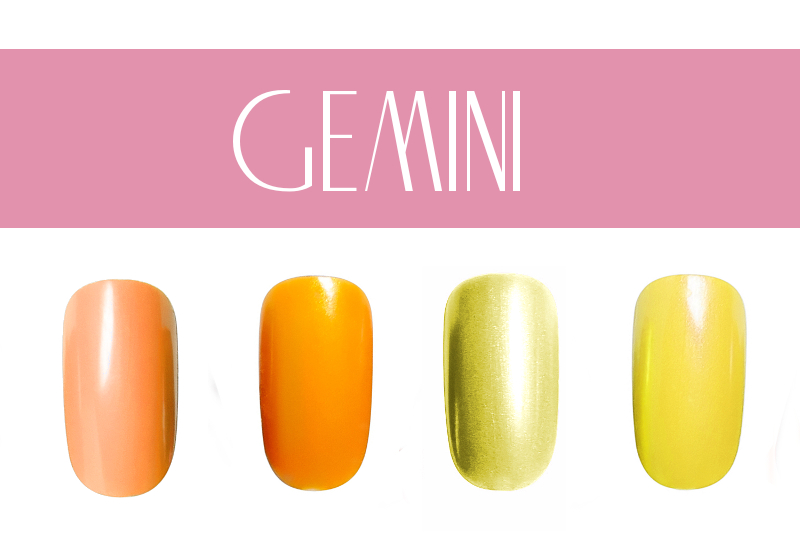 Nail Colors for Cancer
Cancer has a very understanding mind. If someone gains your trust, you will always look after them. Silver is the color that will give you enough shine and spark to come out of your shell. Show your romantic side with overwhelming metallic silver, you won't regret it!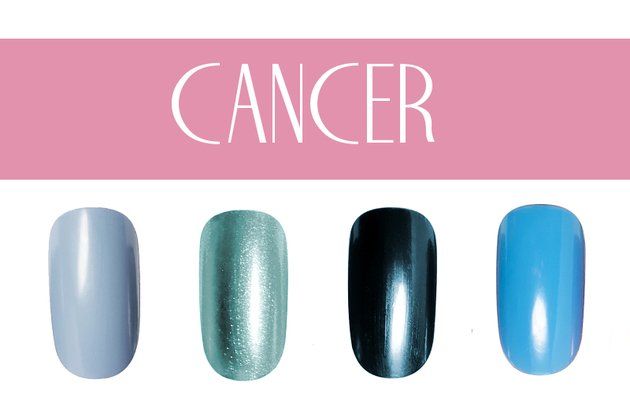 Nail Colors for Leo
You're creative, sometimes even dominant. Leo has a lot of energy and is ready to spread her influence onto everyone around her. Your best nail polish color is bronze or another daring shade. Don't make it overly shiny – just enough to demonstrate your inner goddess.
Nail Colors for Virgo
Virgo is reserved and very demanding, but she gives back even more. Don't limit your interests to your job. Show yourself off to the world and gain more confidence with a bright red shade. You can also make a statement with a deep blue, or chocolate brown color.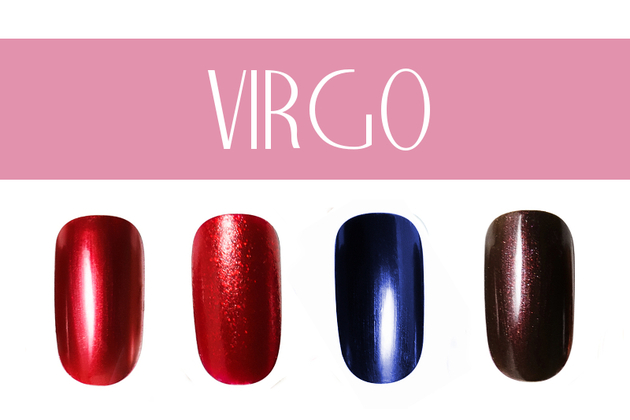 Nail Colors for Libra
Romantic and uninhibited women like you prefer to be natural and sophisticated. You can go with any of the nude pastel shades. But don't deny yourself more daring picks – when you're feeling especially pumped up, go for bright blue – it's assertive but relaxing.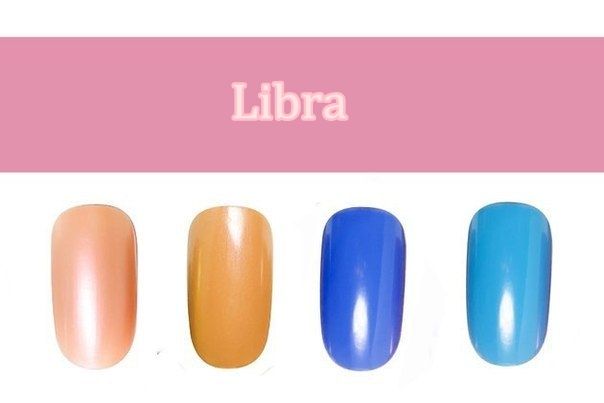 Nail Colors for Scorpio
There are two options that suit an energetic Scorpio. First is all shades of pink, which will demonstrate your soft side. The second is deep and rich brown shades for those who strive to look elegant. Try combining the two traits within you, you won't regret it!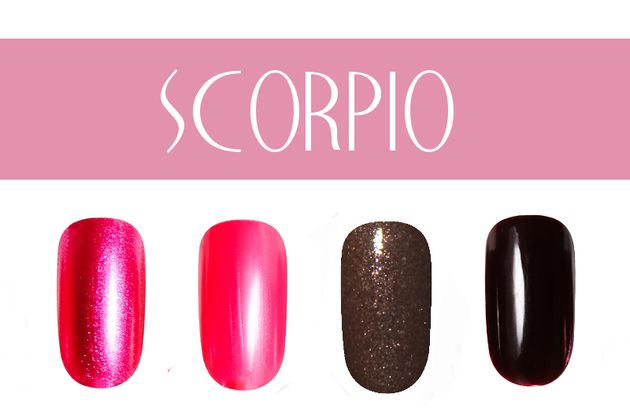 Nail Colors for Sagittarius
Always challenging your own capabilities, you tend to have a positive outlook, combined with being genuine and practical. Go for bright purple to emphasize your personality. You can be more daring and wear black polish, but be careful, as it is risky even for you!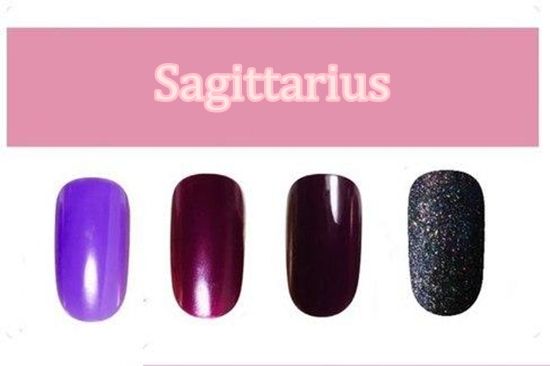 Nail Colors for Capricorn
All neutral colors are great for you. Natural and modest shades of gray and brown will help you maintain your inner warrior when you feel like you're losing grip. Soft blue best emphasizes your romantic side.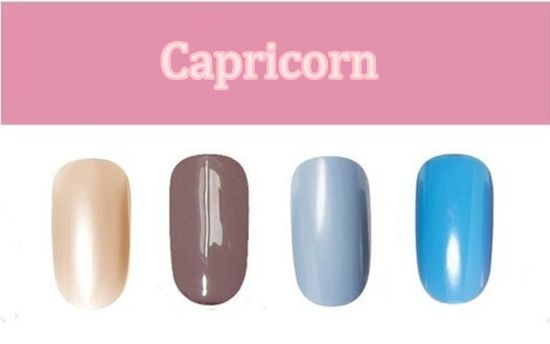 Nail Colors for Aquarius
You're a strong woman, so bright nail polish shades will fit you perfectly. You can try neon colors, like turquoise.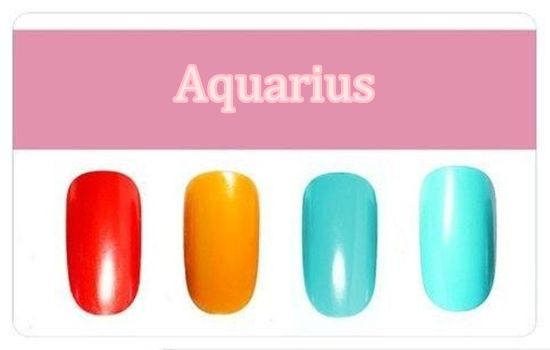 Nail Colors for Pisces
Emotional depth and compassion are your most important qualities, and that's why soft pink and purple shades are your ideal choice. Various shades of gray are also a great pick for your manicure.