Parenting is a big job and often a stressful one. Fortunately, there are resources that parents can draw on to help support them through the parenting journey. Let's examine the more commonly available ones:
Community Support Groups

Communities can help parents through their support groups. A support group is an organization of people who share similar experiences, interests, and/or backgrounds. It might meet regularly for structured or unstructured activities like meetings,  forums or focus groups. Or a support group can function as an informal network of people you can call upon if you need help.
What Kinds of Support Groups are Out There?
There's a support group for almost every parenting need. To start with, there are parenting groups that focus on child rearing techniques and approaches. There are also parenting support groups specific to certain parenting issues and challenges – for instance, there are groups for parents of diabetics, parents of children with cerebral palsy, parents who suffer with depression and mood issues, single parents, fathering, blended families and so on.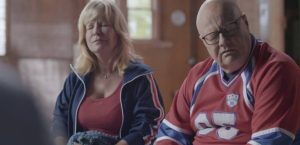 Some groups are primarily educational in nature while others are therapeutic and supportive. There are also some advocacy groups that promote or support specific causes to advance the needs of groups of parents. If a support group for your need doesn't yet exist – start one!
What can Support Groups Do for Me?
Research shows that people benefit enormously from support groups of every kind. The camaraderie of like-minded people with shared goals reduces stress, helps reduce disease and unhealthy coping methods and enhances quality of life. In many cases, friendships formed in support groups develop into lifelong relationships.
Where can I Find a Support Group?

There are many institutions that have support groups; a quick search online can provide you with a list of support groups in your area. Churches typically have a fellowship group for parents; schools have parent associations. Interest groups like Alcoholics Anonymous, Positive Parenting Network, and League of Parents with Disabilities also host support groups. The same can be said of professional associations and government regulatory commissions like the American Academy of Pediatrics or the American Autism Society.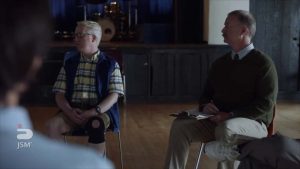 Your local social services branch of government may run an extensive network of programs and groups for parents.  Even your chamber of commerce may have relevant groups such as groups for working mothers  or those who are running home businesses. Hospital programs often run postpartum groups and usually can refer parents to other community-based parenting supports as well. Ask your doctor and your pediatrician for a directory of parenting groups and resources. You can also call your local Child & Family Agency for a listing of relevant groups. Your child's school probably has guidance and counseling services that can also point you to groups and resources.
These days you don't even have to leave your home to find a support group. There are also many online support groups where quality information and peer encouragement can be found. Websites, blogs, forums, mailing lists and social networking sites are homes to various support groups on the net. Just make sure you pick support systems that actively police itself against the proliferation of inappropriate or inaccurate information. Look for online groups that are community sponsored such as those established by hospital, university and government programs, or groups that are organized by highly trained and trustworthy helping professionals.