The birth of a premature baby can bring mixed emotions: the joy of the newborn's arrival and the worry over health issues. Sometimes, when the premature birth is completely unexpected, there is also a feeling of shock and panic. Will the baby survive? Will she be alright? Indeed, some premature babies literally have to fight for their life in a neonatal intensive care unit. Some parents feel responsible: did we do something wrong while pregnant? Even when the early birth is clearly accepted as out of the parent's control, parents may begin to feel the pressure that accompanies caring for any "special needs" child. They know their child is more fragile than an average infant and may face more developmental challenges. Their radar goes up – they are more vigilant. Since caring for a full term baby is already an intensive, exhausting process, it is easy to imagine how caring for a premature baby can sometimes challenge parents to their max.
If you are the parent of a premature infant who has health issues, take heart: both the survival rate and the prognosis for healthy development among preemies is now excellent. With the right medical intervention and adequate postnatal care, preemies tend to do very well indeed. Although your task might feel overwhelming at first, it will get easier (if you can call parenting a baby "easy" at any stage!). Let's take a closer look at the phenomenon of premature births:
What is a Premature Baby?
A baby is considered premature when he or she is born before 37 weeks of pregnancy. It is estimated that around 500,000 babies (or about 9%) of live births in America each year are premature. Because preemies are born ahead of schedule, it is possible that they will suffer from temporary health concerns brought about by inadequate pre-natal development. The bigger the gap between actual and anticipated birth date, the more serious the health problems tend to be. However, because of the sophistication of modern medical interventions, almost all such health issues can be adequately addressed. Indeed, almost all preemies survive their initial struggle and grow up to be indistinguishable from the rest of the population.
Common Health Issues of Premature Babies
A common health condition of preemies is hyperbilirubinemia affecting 80% of prematurely born infants. Babies with hyperbilirubinemia have a high amount of bilirubin (a compound resulting from the natural breakdown of blood). Babies with hyperbilirubinemia are placed under special lights that help the body get rid of bilirubin. Other common health problems of premature infants include: sleep apnea, respiratory distress syndrome, infection, bronchopulmonary dysplasia, anemia, low blood pressure, retinopathy of prematurity and patent ductus arteriosus. These conditions all respond well to medical treatment.
What to Expect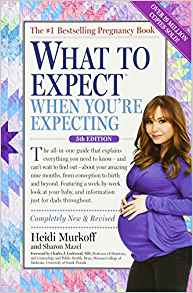 Premature Babies are placed in the neonatal intensive care unit (NICU) until the infant can go home. After leaving the NICU most babies will still require special care. Frequent examinations will be made to make sure that the baby is developing in a completely healthy way.
Premature babies generally come home from the hospital at the time of their original due date. Premature babies will need to feed 8-10 times a day at first. It's important not to wait longer than 4 hours in between the feeding times in order to prevent dehydration. Breastfeeding is one of the best ways to protect an infant from germs and sickness, during the first months after birth. Making sure to keep on track with feeding times is crucial – even if it is necessary to wake a sleeping baby. The baby may not give clear signs that she is hungry so frequent feeding is necessary even in the absence of signs of hunger. Premature babies should not begin eating solids until 4-6 months after their due date (not birthday), in order to be able to swallow.
Premature babies will sleep more often than normal babies, but they will wake up after shorter intervals of time. They may sleep up to 22 hours a day during their first weeks at home. The baby should be put to sleep on her back. Remember that when a preemie reaches an adjusted age of 6 to 8 months, she should be able to sleep through the night.
In premature infants, the baby's ability to control bodily movements often lags behind the development of senses (hearing, touching, seeing). Parents needn't worry if their baby has trouble holding his head up or making smooth, coordinated movements with his limbs – this will all develop in time. In fact, the premature baby may develop slower than a full-term baby in many ways. It may take up to two years to catch up with children who were born on their expected birth date.
What Causes a Premature Birth?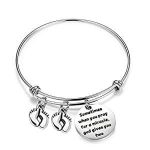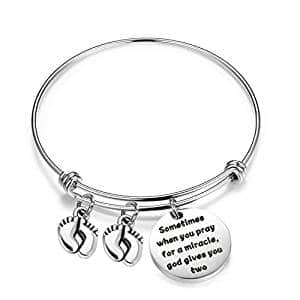 There are many possible reasons why a baby may have been born early. However, most cases of prematurity are caused by unknown factors and factors outside the parents' control. Indeed, in the majority of cases of premature birth, doctors have no warning sign that a premature birth is likely. And most parents are similarly taken by surprise by their early labor. Nonetheless, we do know some conditions that can lead to higher chances of premature births – some of which can be avoided in future pregnancies and some of which are outside of the parents' control. Undiagnosed problems in the uterus or the cervix can cause early labor. Twins are often born prematurely. Maternal obesity, diabetes and hypertension can also increase the risk of giving birth ahead of schedule. Poor diet, lack of folic acid, smoking, drinking alcohol or taking illegal and regulated drugs are other  risk factors. Mothers with a history of taking medication designed to induce abortions may also be at risk for giving birth to a premature child.
How can parents help themselves and their new baby?
There are many things parents of premature babies can do to help their child and one another. Consider the following:
Deal with Your Emotions
As mentioned, parents go through many conflicting feelings when a preemie is born. It helps to be able to express fear, upset or grief over the situation. Often, hospital social services are available to ease the shock and pain and provide practical support. But parents can do each other a big favor by just letting each other talk it out – without offering reassurance, correction or any other comment. Listening to each other non-judgmentally is the greatest gift of all. Providing practical support to each other – helping each other find ways to relax, rest and refresh – will also do wonders for both parents.
Be Involved

Stay close and get informed about your preemie's condition. Because they were born before term, premature babies may be suffering from various health issues – some easily managed by the medical team and on rare occasion, some that cause conditions that can be critical. It helps for parents to learn what they can about their baby's status; knowledge reduces the sense of overwhelm and helplessness. Often, parents can help their premature baby by spending time in the neonatal intensive care unit. Touching the infant may be a simple but effective way of providing valuable stimulation.
Make Arrangements for a Healthy Home
Even when the preemie has been released from the hospital, he or she is still vulnerable to infections and opportunistic diseases. It's important then that parents invest in making their home suitable for their premature baby. Pollutants in the household that wouldn't otherwise harm a baby born to term may be intolerable for your infant. Consult your doctor on how to best prepare your home for your little one.
Know What to Expect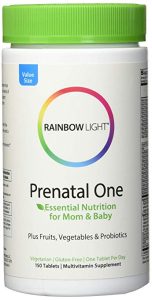 It's not unusual for premature babies to experience some developmental delay. For instance, milestones typical of a child 6-7 months of age may be achieved by a premature baby later. Premature babies also tend to behave differently than babies born to term; for example some may have difficulty expressing their needs through crying, especially in the early weeks. Some preemies will need interventions as they develop. For instance, many will benefit from speech therapy or occupational therapy for gross and fine motor coordination. Sometimes a preemie will go on to have learning disabilities that will require attention as well. However parents need to be aware that many children who are born at full term also need various interventions as they grow up and not all developmental quirks are caused by prematurity. Like the rest of the full term population, preemies can have the full range of human challenges simply because they're human! It is important for parents to help their child outgrow the "preemie" designation over the course of the first few years of life. Continuing to treat the child as particularly fragile or vulnerable long past the challenges of the early days does more harm than good.
Sometimes intervention services such as physical, occupational, speech therapy, or developmental therapy may be helpful during the first couple of years after birth, enhancing progress and preventing delays or developmental deficits.