In an effort to avoid the chaos at the grocery store this week, as well as save as much money as possible, I have turned to make some of my own homemade cleaning products lately. And in the age of Pinterest, there is a plethora of recipes and instructions that can be found with a simple tap of your touchscreen telephone.
I have taken the bit of knowledge I already have had and combined it with the recipes I found and came up with some great, homemade products that are so easy to make, you may even have the ingredients already in your kitchen!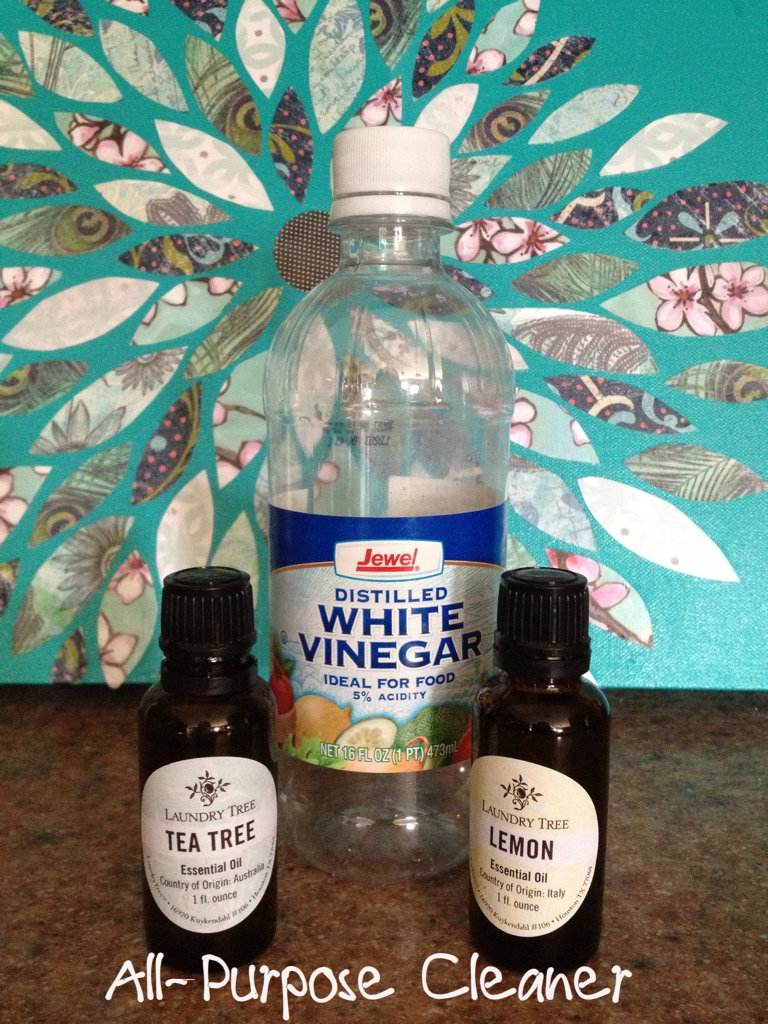 1. All-Purpose Cleaner
Ingredients:
1 part white vinegar
1 part water
5-10 drops of Tea Tree Essential Oils
5-10 drops of Lemon Essential Oils
I decided to add Tea Tree Oil for it's powerful, yet safe disinfectant qualities, and the Lemon Oil for a fresh, citrusy scent (and also to mask the vinegar smell because I'm not a fan of it). I put it in a spray bottle and keep it on our counter so I can get to it easily. This cleaner can be used just about anywhere, from the counters to the floors and everything in between.
2. Drain Refresher
Ingredients:
1 Cup Baking Soda
1 Cup White Vinegar
Pour Baking Soda down the drain. Pour Vinegar in on top of it and QUICKLY cover with a drain plug so the foam goes DOWN your drain, and not right back up. Let sit for 15 minutes or so. Then rinse with LOTS and LOTS of hot water. I have also been told that this is a good way to unclog a kitchen sink as well (and if you are using this to unclog, let the solution sit twice as long before rinsing). Fortunately, I have not had a clog in my kitchen drain yet (knock on wood), so I only use this to help clear out any junk that might be hanging around and giving it that funky smell.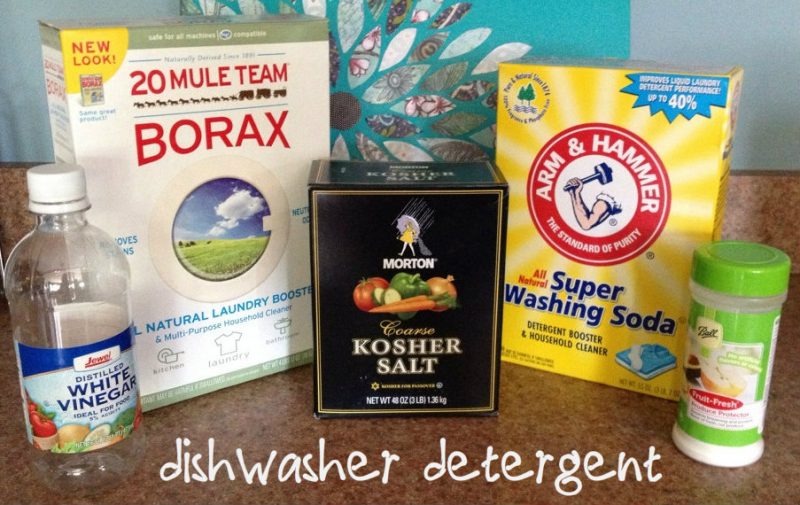 3. Dishwasher Detergent
Ingredients:
1 Cup Washing Soda (NOT Baking Soda) (this can be found in the laundry aisle)
1 Cup Borax (this can be found in the laundry aisle)
1/4 Cup Kosher Salt (NOT Table Salt)
1/4 Cup Fruit Fresh (this can be found in the canning section)
I will admit, this product is working wonderfully for me, but I have read that many people have to tweak it to work just right. It all depends on if you use a separate rinsing agent or not, or how hard your water is. But believe me, once you figure out what works for you, you will be pleased with how much money you can save and how much cleaner your dishes actually end up being.
Do you make your own cleaning products? If so, please share your secrets!