Understandably, siblings don't always want to share the same set of friends. This is particularly true when siblings have a big age difference between them. However, there are practical issues to contend with. What happens when an 8 year-old child invites a friend to play and the child's 6 year-old sister wants to join in the game? What happens when twins have friends over – do they get to have individual relationships or must they share all their social contacts? When one child in the family is happily occupied with a friend, what is the parent's obligation to the child who is left out? Must Mom provide personal entertainment?
The following are some tips in handling the situation when your child doesn't want siblings to join his or her social arrangements:
Respect Your Children's Right to Make Social Arrangements

From the very beginning, it's important that parents give their children privacy and autonomy in arranging their social life. Having friends is important to anyone, and social skills are something that will serve a child throughout his or her life. Ideally, each child in the family should learn how to invite friends over and how to be a good host or hostess, instead of relying on their siblings to provide them with social stimulation.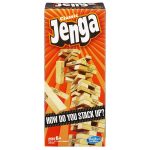 Often it is possible to have each child invite a friend on a given afternoon. For instance, you might set aside Sunday afternoons for playtime in which you expect your kids to find a friend to invite and/or allow them to go out to their friends' houses (or, when older, out with their friends). Children who are not in the mood to put in the effort to make this happen must arrange their own schedule of activities rather than impose on their sibling's social engagement. For instance, another child can work on puzzles, play on the computer, read or whatever. It is NOT necessary for the parent to provide entertainment.
However, if the lonely child has tried to make social plans that just didn't work out, there is nothing wrong with the parent pitching in to help liven up the afternoon (i.e. set up a special video, engage the child in a baking activity in the kitchen, or even take the child on an outing). When the left-out sibling in question is too young to make his or her own social arrangements, the parent should try to make such arrangements or provide activities for that child to participate in while siblings are busy with their friends.
But Also Encourage Generosity and Kindness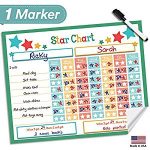 That being said, encourage your children to recognize and affirm a sibling's request to be part of their social life. On occasion, it may be possible, as an act of kindness, for a sibling to allow other kids in the family to join in his or her social activity. In fact, sometimes it's a case of "the more, the merrier." Certain games are more fun with more people in them. While a child is certainly entitled to private time with his or her friend, he or she can also invite a sib or two to play along for at least a small part of the visit. Encouraging kids to think of each other's needs and to be kind to each other is important. You probably don't want to raise selfish children who only think of their own needs. You can show your kids that they can meet their own needs AND also make others happy – it's not a contradiction.
Encourage your Children to Make Time for One Another

If it's not really possible to include a sibling in a social arrangement, then perhaps a separate arrangement can be made that would accommodate the said sibling. After all, while we have a right to choose our friends, it's also great to spend time with our family. So encourage your children to make time for each other. A family day is a good idea; kids can spend time with the friends of their choosing on some days, while they can spend time with their siblings for another.