Below are several of the hot neighborhoods in Central Austin.
Hyde Park
Developed in the 1880s as one of Austin's first "suburbs", Hyde Park is bounded by 38th, Guadalupe, 45th and Duval streets. This predominantly residential area is home to renovated bungalows and historical two-story estates as well. Those individuals renovating strive to maintain the architectural features of the homes to preserve the charm of Hyde Park. Residents can walk down tree-shaded streets to quaint, locally-owned restaurants, coffee shops, and a grocery store! The area is located just north of the University of Texas campus. The annual Hyde Park Tour of Homes is Father's Day weekend, June 18 & 19.
Travis Heights
An enclave of eclectic architectural styles and winding streets brings to mind this community located across the river south of Downtown. Centuries-old oaks shade a hilly terrain that offers some residents unobstructed views of downtown. The greenbelt along Blunn Creek provides for a jogging trail, two parks, a spring-fed swimming pool, tennis courts, and playground! Children can walk to Travis Heights Elementary and Fulmore Middle School. The "Travis Heights" area is bounded by Riverside Drive to the north, South Congress on the west and I-35 on the east. "SOCO" restaurants, galleries and boutiques are a pleasant walk away.
EAST Austin
The area east of I-35 between Cesar Chavez and MLK Blvd. has become a "hot spot" for homebuyers and investors. Affordable homes are available, some providing wonderful views of Downtown. Besides numerous renovations, new construction is rampant, offering buyers a choice between craftsman style bungalows or modern loft-style residences. Saltillo Plaza, a gathering place for community festivities will also serve as a train station for the new light rail system scheduled for completion in 2008. The Eastside is also home to many small restaurants, coffee shops, and numerous art galleries. The proximity of the area to Downtown and the Mueller Airport Development project adds to the appeal of the Eastside!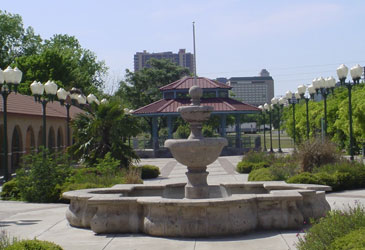 Tarrytown
Even though Tarrytown is just west of Mopac (Loop 1), we felt it's proximity to Downtown qualified it as a Central Austin Neighborhood. This is where Matthew McConaughey played the bongos to the delight of his neighbors. It's also been the address at one time of President George W. Bush, Lance Armstrong, and Governor Rick Perry. Homes vary from Southern style mansions to charming "cottages" with new urban construction blended in. Situated on the northern edge of Lake Austin, more than a few of the homes provide views and access to the lake, especially those on Scenic Drive. Residents enjoy morning coffee on the deck at Mozart's Bakery or sip a margarita at the Boat Yard and Hula Hut! The recently renovated Laguna Gloria Art Museum is nearby. This area is a favorite for those seeking excellent schools and a community atmosphere! Downtown is less than 10 minutes away and Mopac provides an easy commute to North Austin and the Arboretum.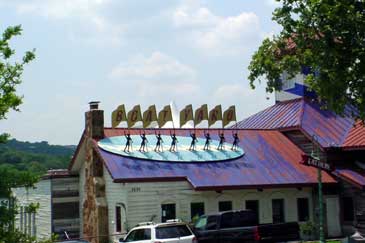 11th Street District
The renaissance of the 11th Street District is an example of what is to come on Austin's vibrant Eastside. Located only six blocks from the Capitol, the area provides stunning views of Downtown. The 11th Street District is bordered by 11th Street, Juniper and Curve with I-35 on the western edge. There are live/work loft spaces planned as well as townhomes and affordable single-family residences. Residents can enjoy the convenience of walking to restaurants and entertainment venues such as Victory Grill, where national and local musicians perform.