Lipstick shades can be split into three basic categories:
warm
cold
neutral
Here are the factors to consider when choosing the right shade for you:
eye color
skin tone
hair color
teeth color
lip size
age
time of the day and lighting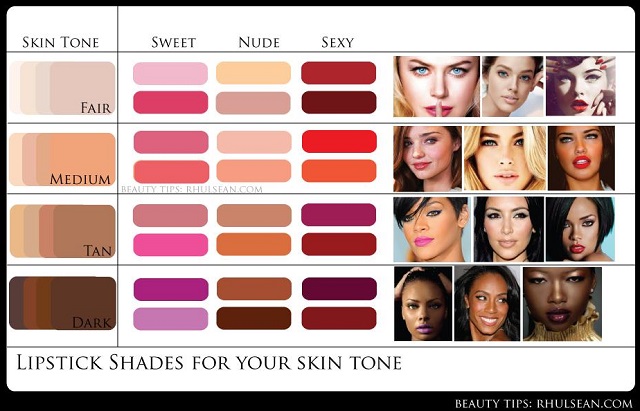 Eye Color
If you have gray eyes, you can bring them out by using natural beige and plum shades. Compliment your blue eyes by wearing pink beige and cherry shades. For those with green eyes, choose terracotta and orange-red shades, while brown eyes look best with brown, bright-red, or pale pink colors. Of course, you have to take your skin tone into account.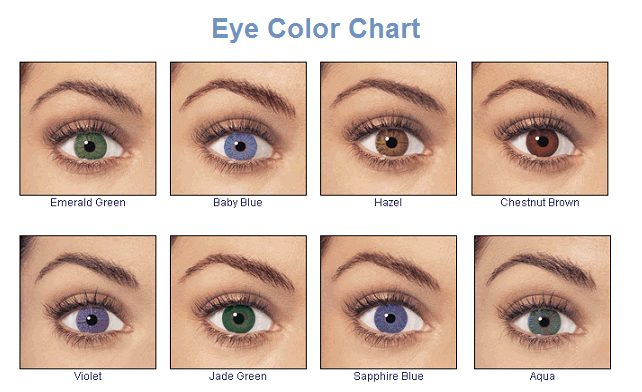 Skin tone
Chocolate, wine, red, plum, or pastel shades are a great choice for darker-skinned ladies, while light skin looks best with beige, light coral, and light pink colors. As a rule, for those with warmer skin tone shades (peach, ivory, cream), it is recommended to go with warm lipstick shades, and for those whose skin tone has a colder undertone, it's best to stick with the cold colors of the spectrum. This rule also applies when combining lipstick shade with the rest of the makeup and clothing. Warm colors in clothing range from yellow to warm brown, while cold colors include blue and green shades. Besides those, there are neutrals, like beige, blue, and black. Neutral lipstick shades go great with both warm and cold colors. Pastel-colored clothing looks best with cold lipstick shades.
Hair color
Lipstick Colors for Blondes
Blondes with blue or green eyes and light skin can pull off any shade of pink, plum, or coral. Overly bright colors are not recommended. Blondes with brown or hazelnut eyes can complement their looks by wearing cream pink and red.
Bright-red and bring-pink shades are not recommended. Blondes whose skin has a yellow undertone look great with beige and gold colors. Light-skinned redheads can benefit from wearing plum, dark red, brown, and coral shades. Orange and bright-pink are not recommended.
Ladies with auburn hair and pink skin undertone can complement their looks with pink, dark pink, plum, and light brown colors.
Lipstick Colors for Brunettes
Brunettes with gray or blue eyes and light skin should go for classic scarlet or lilac lipstick shades. Brunettes with dark eyes and darker skin tone look great wearing plum, chocolate, orange, and dark-red lipstick. Medium shades, as a rule, look great on anyone, while rich and dark colors are best on women with darker hair and skin tone.
Teeth color
Having white teeth grants you relative freedom of choice when it comes to lipstick colors and shades. Having yellowish teeth makes your choices more limited. For instance, it's not recommended to wear any shades of purple, brown, or bright red. Instead, opt for orange shades, like light red or natural pink. Light lipstick and lip gloss shades can draw attention away from imperfect teeth.

Lip size
Light lipstick visually enlarges your lips, while darker shades make them appear smaller. If you wish to make your lips look bigger, use a lip pencil to carefully contour them before applying lipstick of the same color. Apply lipstick, then highlight the center of your lips with some lip gloss. Apply more gloss to your bottom lip than your upper lip.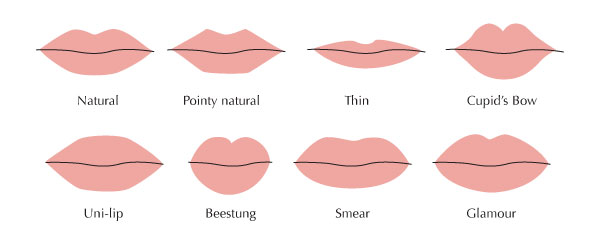 You can apply a product with light-reflecting particles to the crease above your upper lip, but remember to blend well. Pearlescent lip shades make your lips look bigger, but they also emphasize all the flaws. Thus, if you're naturally blessed with full lips, go with a matte shade for daytime, and some gloss for a night out.
Age
Teenagers should stick to light shades, young women – rich colors (of course, depending on the time of the day), while mature ladies – dark, but not flashy or vulgar colors. Pastel colors can help draw attention away from wrinkles.
Lighting
In cold lighting (winter sky, neon light), it's best to steer clear of cold colors, while in warm light (yellow bulbs, candles), it's best to avoid brown shades.