Toybrary Austin is a party venue, playspace, and toy lending library for children aged 5 and under. We only sell high-quality educational toys. We have a very full schedule of parenting and children's classes, including music, dance, art, yoga, gardening, and Chinese.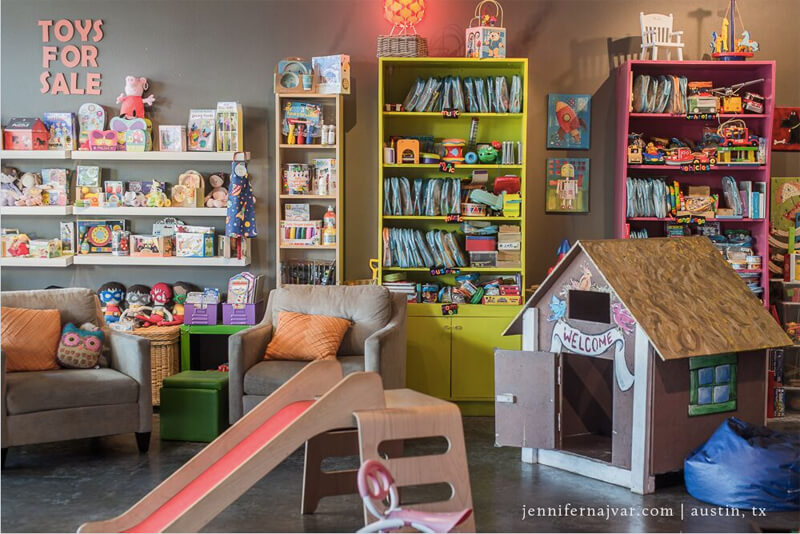 Toybrary Austin carries lovely, high-quality educational toys for young children aged 6 months to 5 years. Many older children and parents enjoy our more difficult toys and games as well. Our space is divided into three sections: a children's play area, toy shelves for checkout, and an enclosed space for birthday parties, parenting classes, children's classes, and other events.
FREE GIVE AWAY at Toybrary!
Sign up for the drawing for a free 'Sing Along' at Toybrary
SIGN UP
ENTRY RULES:
1.You must sign up in the email form
2. Share a FB post on your fb wall.
3. Live in Austin
Sign up here
This August we will have our sign along with a special guest every Thurs.  The kids will have fun. Even if they don't sing, they will surely have a great time.
Get your kiddos singing and maybe even dancing at Austin ToyBrary.
Singalong Info:
When : Thursday – August 18th
Time : 10:30-11:15
Cost : $12
Location : 2001 Justin Lane
Rules – You have to sign-up on Facebook email contest form. You must complete each form entry accurately. Drawing will be the 16th. No more entries accepted after the 16th at noon. The drawing is for the family listed in the contest form. No multiple families. Anyone in Austin area can enter the drawing.
IF the participant can not attend – the drawing will be held again the following week.
The Value is up to 3 children – $36.
***winner will be notified by email***