Best Comic Books for Kids
Recently my kids discovered the wonderful world of comic books. I think comic books are a great way for children to get interested and excited about reading as well as helping to develop and stimulate their imaginations. The illustrations, the exaggerated characters, and the way panels are arranged in comic books help to pique a child's interest.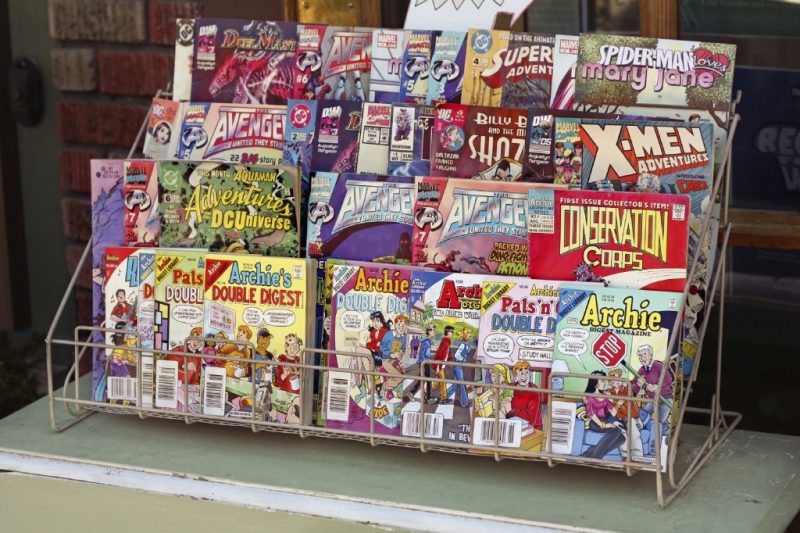 However, I quickly learned how important it is to be sure that my kids are reading age-appropriate material. See if you, or your child, base reading choices solely on the comic book cover art, you can easily be deceived and accidentally expose your children to themes they may not be ready for.
See comic books have a reputation for being "for kids," but quite the opposite is true. Walk into a comic book store – yes they actually do still exist – and who do you see hanging out in the aisles and checking out the latest releases? It's not kids, but rather adults.
But the truth is there are a lot of great children's comics out there, all it takes is a little research to find out which ones work best for your child's reading and maturity level.
Below is recommended list of comic books, anthologies, and graphic novels for children. The list includes a mix of new and old titles and is broken down into a helpful age-appropriate grouping and with some commentary. These are comics that any child would be sure to enjoy.
For kids just learning to read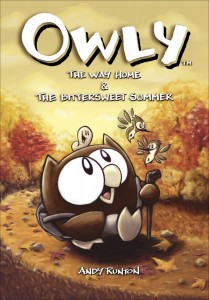 Owly is one of the cutest and most adorable comics out there. Many of the stories don't even have words so it's a perfect book for a child who is just beginning to read. This one is a charmer and will capture the hearts of just about anyone in your family.
---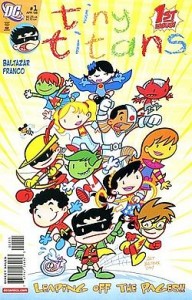 Tiny Titans is a superhero team for the toddler set. While much of the world has been absorbed with the sensation of the "Teen Titans" cartoons and the comics aimed at older readers, Tiny Titans have taken those characters and made them accessible and adorable enough for the littlest of kids to enjoy. Want to give your little one comics but are afraid of violent content? Tiny Titans are the perfect primer to introduce your tyke to the DC universe.
---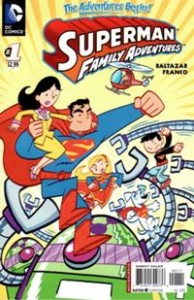 Superman Family Adventures is by the same team that created Tiny Titans. What Tiny Titans did for The Teen Titans, Superman Family Adventures has done for Superman…so I had to include it here being that Superman was my favorite superhero as a kid. If you want Superman comics without some of the super-grimness that's taken over many of the adventures geared towards an older audience then this is a great choice.
---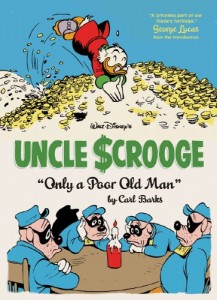 I think there are a lot of parents that don't know that there are comics based on Disney properties out there. That's too bad because for the pure value you cannot go wrong with these collections from Fantagraphics books. Sure some of them may be a bit more than a lot of parents are willing to spend on comics for their kids but trust me, these things are completely worth the dough. They are wholesome, entertaining, and are just filled with comics featuring some of the best that kids' comics have to offer. The Scrooge McDuck comics are highly regarded in cartooning/illustration circles but the only thing you need to know is that any little kid will love these and read them over and over and over again.
---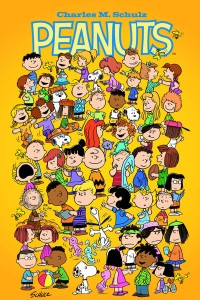 Peanuts…this should be self-explanatory. After creator Charles Schultz passed away independent comic publisher Boom! Studios licensed the rights to make Peanuts characters. In all honesty, I really prefer the old paperbacks that used to collect the newspaper strips as a kid but they don't really make those anymore which is a shame. But Boom! (or KaBoom, as the kid's division is known) does a great job with these, maintaining the spirit of the original strips and TV specials. Still, if you want classic Peanuts I would hunt those old paperbacks down on eBay. Fantagraphics does publish the old strips in some really nice hardcover editions these days but some parents may balk at the price of those. In any case, any way you can get your kids the Peanuts strips is a perfect way to get them interested in reading.
---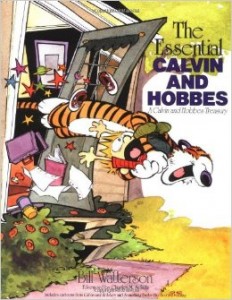 The great thing about Calvin and Hobbes is that the comics are still being sold in relatively cheap paperback collections. So you can hand these off to your kid and not have to worry about them trashing the books. Calvin and Hobbes is a slam dunk when it comes to kids. The best thing about it is that kids feel that they are getting away with something when they are reading it. They see Calvin's antics and identify with his viewpoint of the world. Doesn't matter if they are a boy or a girl there is something about Calvin's mischievous streak that all kids just dig. Just be careful…Calvin's mischievous streak can be a bit contagious.
---
Reading, but not yet mature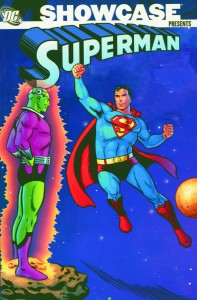 The Showcase Presents line from DC comics is a perfect and affordable way to introduce a young child to some of the icons of DC Superheroes. These are reprints of comics from years gone by and feature stores from a simpler time. Parents can be pretty secure that there will be nothing offensive or unsightly in these books and they are quite literally phone book sized…which will keep them reading for a long time. Best of all, they are printed in black and white on cheap newsprint so if your kid wants to use them as coloring books they are free to do so. A couple of comic nerds out there just passed out after reading that last sentence…
---
OK…so you're wondering if there are any great superhero books aimed specifically at little girls? Supergirl: Cosmic Adventures in the Eighth Grade is the book you're looking for. Being that I have a young daughter I've been distressed at the lack of superhero books that I can actually share with my child. Luckily there's this book. It's a perfect comic for little girls who want a superheroine of their own to identify with.
---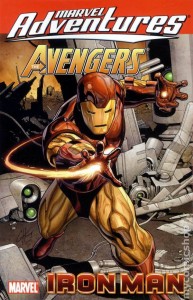 Let's face it…the regular line of Marvel Comics can be a bit inappropriate for the younger set. That's why the Marvel Adventures line is perfect. It gives little kids the opportunity to read about some of their favorite heroes without all that "maturity" that's become so prevalent in comic books these days. The stories aren't dumbed down but aren't too "grown up" either. This is a line that closely resembles the comics that we all grew up with as kids. Plus, many of them are packaged in small digest-size editions so it'll be easy for a little kid to lug them around.
---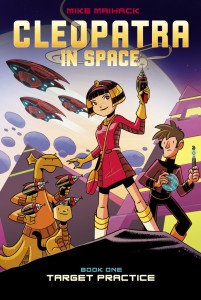 What happens when you take an ancient Egyptian princess and zap her into the far-flung future? Well, action and hi-jinks, of course! This is a great little space adventure for kids and girls in particular. The art is beautiful and the book is filled with lovable and identifiable characters. This is a great little comic that will enchant any little girl in your home. It's a terrific little sci-fi tale that will have the little lady in your house begging for more. Plus, it's something that a parent can enjoy reading with their kid. It's charming enough not to alienate the adult that wants to read a comic to their little girl. A great comic for kids.
---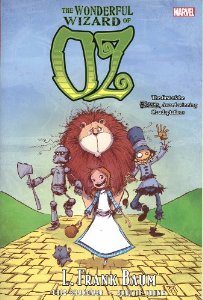 Everyone loves The Wizard of Oz right? Well, your kids are going to love it even more after they read through this collection based on the original books. Impossible you say? Nothing can top Judy Garland's marvelous singing of "Somewhere Over the Rainbow"! After taking a look at Scottie Young's art in this book you may change your mind. It's an absolutely beautiful comic that captures much of the original spirit of the novels. Just be careful because once your kids read the first collection they are going to want all of the books in the series. Heck, it might even inspire them to read the actual books themselves!
---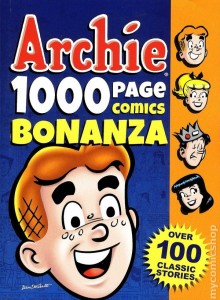 It's Archie…really, what more needs to be said? I mean if you don't know Archie then you've been living under a rock for the …well your whole life. These 1000-page collections are a great deal and if your kid is like mine, they will read and re-read them until the covers are ready to fall off. The best thing about Archie is that you can find the books anywhere. They are the last remaining comic property to survive on the stands at the grocery store. So they're easy to find, they're cheap, and you don't have to worry about your kids discovering something unsightly between the pages. It's an all-around win!
---
More Mature Readers
Bone is a terrific series that is fun and funny at the same time. Beautifully illustrated, it tells the tale of the Bone cousins who get lost in the woods and discover a world they could have never imagined awaiting them. Much like Harry Potter (which it preceded) it gets a bit darker as it goes on but if your child and you can handle some of the darker parts of fairy tales this is a journey that will enthrall the whole family. MY HIGHEST RECOMMENDATION.
---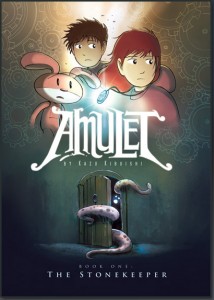 Amulet is another fantastic series that the whole family can enjoy. The artwork alone is simply stunning and will have your child pondering over the pages for days at a time. Much like Bone, it tends to explore some darker territory but is a graphic novel series that will thrill young readers who appreciate fantasy and have a love for adventure.
---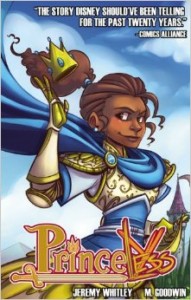 There's always a complaint among comic fans with daughters that there aren't enough comics for girls…and it's true. But if you are looking for something for the young lass in your life you really can't do much better than Princeless. Basically, it's a book about a princess who doesn't need a prince to rescue her. It's a hysterical and charming send-up of all the tropes that have surrounded all manner of fiction, well, from the beginnings of our modern society. This is a book that talks about female empowerment without lecturing and presents those ideas at a level that kids can understand. It's fun and has some great art. It's hard to beat this book if you're someone looking for escape books that only show females as swooning damsels in distress.
---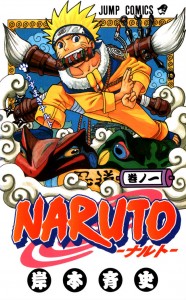 Naruto's become a worldwide sensation in the past ten or so years and it's easy to see why. It's action-packed, it's goofy, it's got identifiable characters, and the art is some of the most kinetic I've seen on a comic page. This is a series that personally hooked me in a long time ago (I'm a kid at heart) but I know that kids have been crazy for this book for a while now. So much so that the anime (cartoon) based on the comic has been just as big a smash as the comic itself. This is another one that should come with a warning label as it could become addictive to your kid and then you're stuck with a commitment of trying to track down the whole series…which runs into sixty-plus volumes! It's also a book where the themes become more sophisticated as the book moves on so some parents might want to look into the content and see if it's appropriate for their particular kid.
---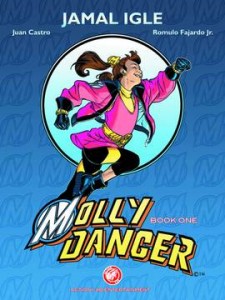 It's time to accept the fact that not only boys like superheroes. The problem is that, well, most of the superheroines out there are a little too…racy in their appearance and behavior. Let's face it…when your average parent wouldn't feel comfortable handing over a Wonder Woman comic to a little girl…there's a problem there. Luckily, Molly Danger is the solution. Molly Danger details the adventures of a no-nonsense ultra-powered young lady who just happens to be a superhero. Creator Jamal Igle is an extremely talented artist and this is a book that is yearning to get into the hands of young ladies everywhere. It's not too mature, yet it's not too simplistic. It's the superhero book that all little girls have been waiting for and that all older comic nerds have been waiting to give to their daughters.