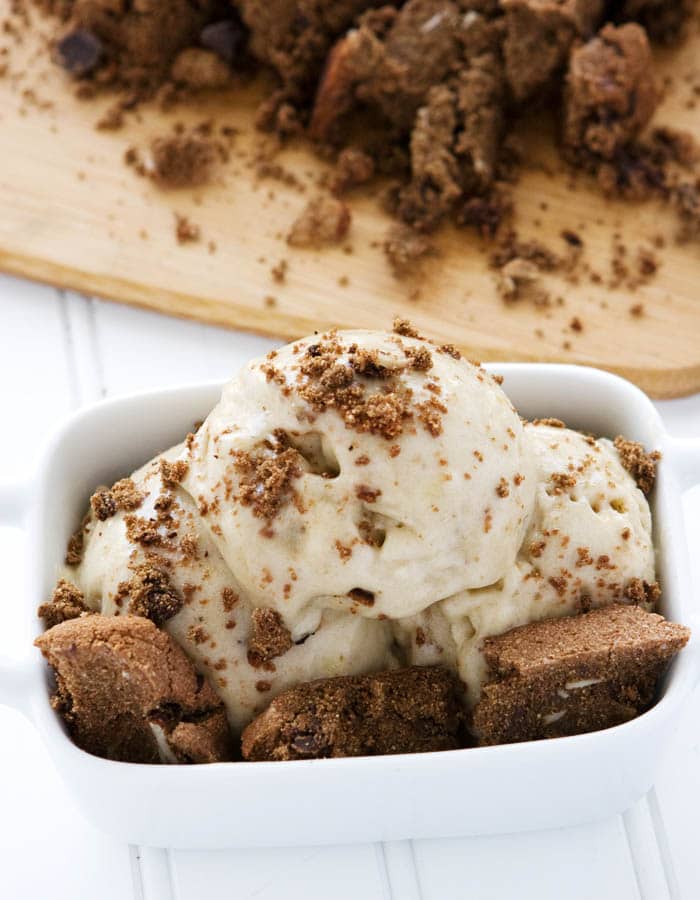 When life gives you broken biscotti, make ice cream. Sometimes we have to adapt when a recipe does not go exactly the way we envision. And sometimes this adaptability leads to an even better recipe than previously imagined.  That's what happened this morning.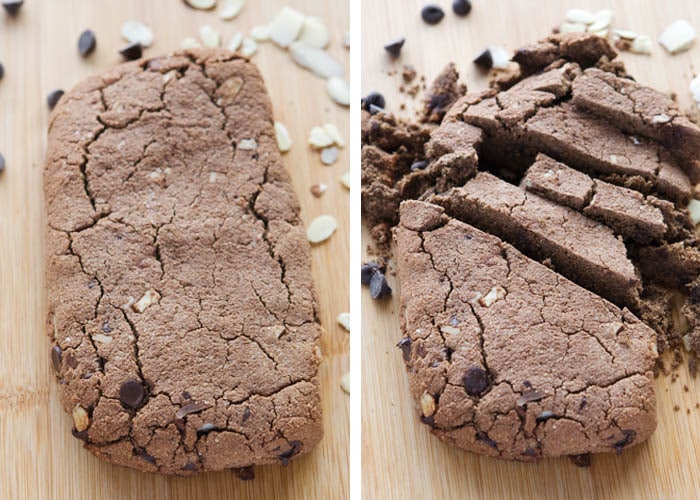 I swear this biscotti would have turned out to be perfectly formed strips that were made for dunking into morning coffee if only I had cut it with the right knife.  However, what in fact resulted was a crumbed biscotti cookie "surprise".  I stood there for a moment, taking in what misfortune had just befallen my beautiful biscotti when it dawned on me. Crumbled biscotti would be amazing on ice cream. What luck! My crumbly biscotti surprise turned out to be the catalyst for a more incredible recipe.  Broken biscotti vegan ice cream. Genius?  Well, accidentally anyway!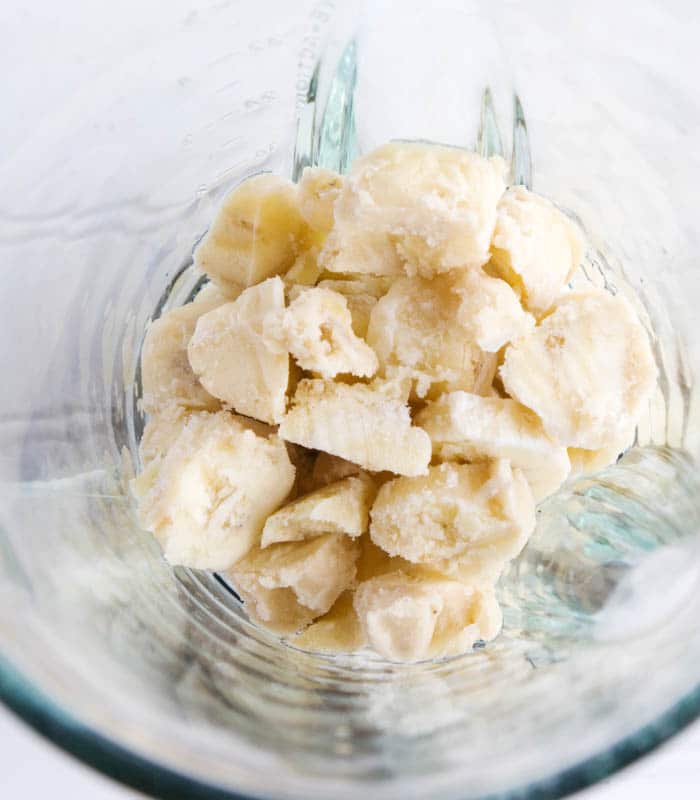 Bananas are the bee's knees. Seriously. They are amazing. Take two frozen bananas, cut them into chunks, add vanilla, blend and VOILA! Ice cream!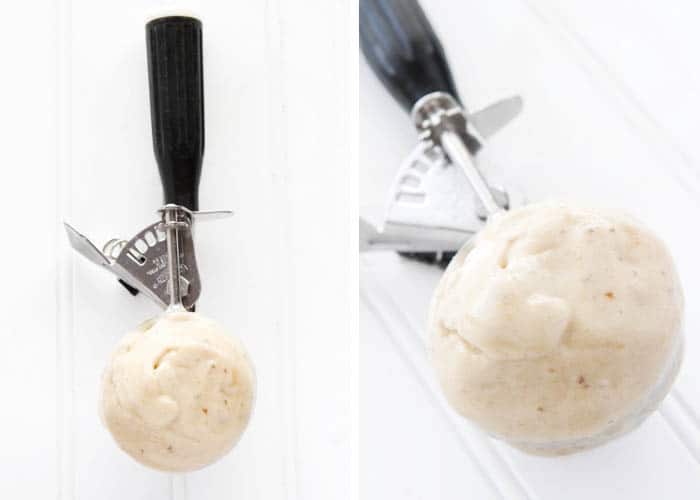 It takes a few tries to figure out what banana blending method is best for you. I use my NutriBullet. I have found that it allows maximum blendage with little fuss. The way the frozen bananas whip up is very reminiscent of soft serve ice cream. What I love about this recipe most of all, is that the frozen bananas don't really taste like bananas. Yeah, I know, it's weird. Bananas not tasting like bananas. They taste more like vanilla ice cream with a hint of banana.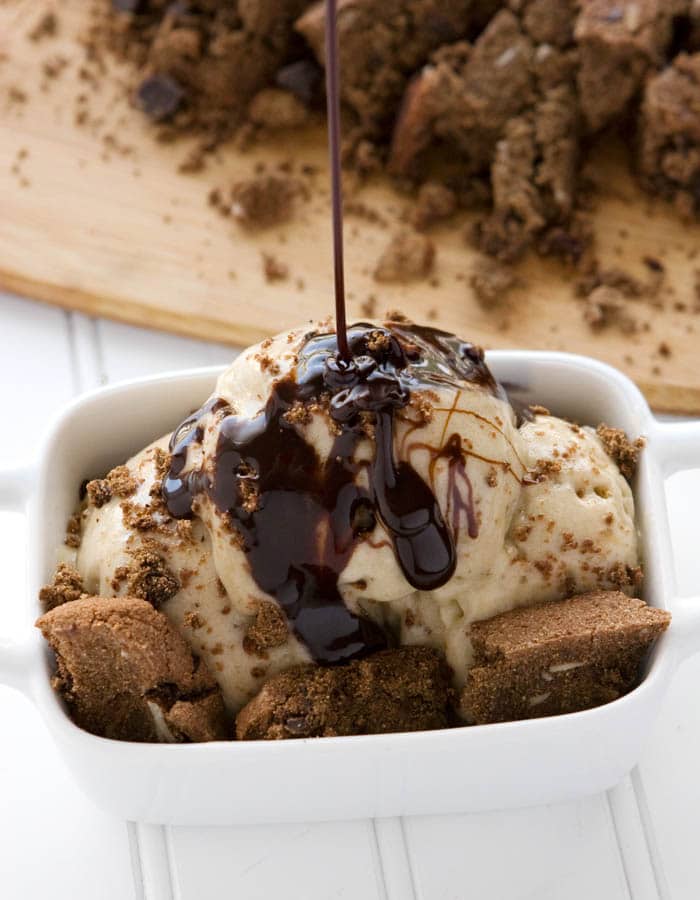 Top your ice cream with broken biscotti (intentionally or otherwise) and enjoy!
Broken Biscotti Vegan Ice Cream
Author: Gluten Free If You Please
Prep time: 
Cook time: 
Total time: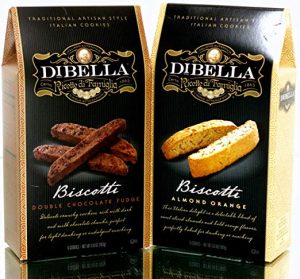 Ingredients
Ice Cream
2 frozen bananas, chopped
1 teaspoon vanilla
1 cup almond flour
2 tablespoons coconut flour
¼ cup cacao
½ teaspoon baking soda
¼ teaspoon salt
⅓ cup sliced almonds
⅓ cup vegan chocolate chips
¼ cup maple syrup
¼ cup agave nectar
Instructions
Ice Cream
Freeze 2 over ripe bananas in the freezer for at least two hours.
Chop the frozen bananas into chunks and place in blender or food processor.
Add 1 teaspoon vanilla.
Blend until bananas are thick, silky and smooth.
Place in a container and store in freezer for 30 minutes to firm up.
Preheat oven to 375F.
Combine almond flour, coconut flour, cacao, baking soda, and sea salt in a mixing bowl.
Stir in agave nectar and maple syrup.
Pour in almonds and chocolate chips and mix in with your hands until a ball is formed.
Line a cookie sheet with parchment paper.
Form dough ball into a log that is about an inch thick.
Bake in oven for 15 minutes.
Remove and let cool for 15 -20 minutes.
Slice loaf diagonally 1 inch thick.
Bake in oven for additional 15 minutes.
Let cool on wire rack.
Broken Biscotti Vegan Ice Cream
After ice cream has firmed up in freezer, scoop into a bowl. Crumble biscotti on top!